How Does Apple Plan to Revolutionize Soccer in America?
July 30, 2023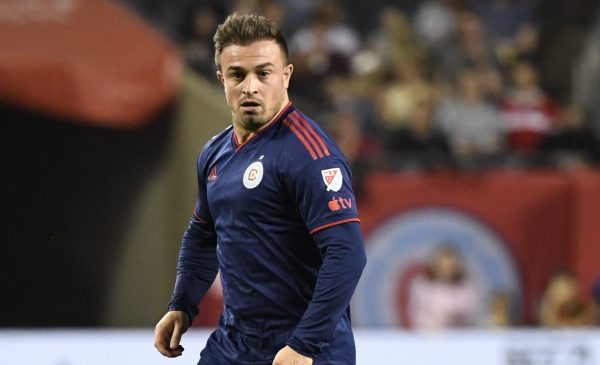 Apple is forever known as the company of disruption. When they decide to enter an industry for whatever reason, they change it forever. The next industry they have on their list of targets is, surprisingly, the sports industry. Quite an interesting choice for a tech company but it is official, Apple is entering sports. They plan to buy broadcasting rights, produce high end series and much more. 
CEO Tim Cook has a plan and it could revolutionize the whole sports industry. As we all are aware, Apple is the most valuable company in the world. After the iPhone, the second biggest revenue driver for the company is the service division. They plan to focus on improving the services on their devices and obviously, the more Apple devices you own the better the services become. Better for the people and better for Apple's balance sheets. Services are the core of the entire business. They produce more than double the profit of traditional iPhone sales.
This is why Apple is shifting its focus for their wellbeing. Apple wants to provide people with subscriptions for basic aspects of our daily lives. Almost every single person has some kind of content subscription whether it be Spotify, Netflix or, more importantly, paying to watch your favorite football league. Live sports are the ultimate media property in the current time and age. 95 of the top TV events of 2022 were sports which ultimately makes broadcasting rights very expensive. They are as valuable as it can get and this is because of a few reasons. Number one being demand. 
There are sports fans all over the world who follow sports wherever it is shown. This is the reason Amazon saw quite the increase in viewership when they started airing Premier League games. And this demand is always stable because, number two, there is always supply. There will always be a next match and season. It's like a series that never gets canceled. Thirdly, exclusivity. When Apple purchased rights for the MLS they made sure no one else could show the game. For an MLS fan, there is left no choice but to eventually go to Apple.
This is exactly where Apple has decided to think outside the box. Apple signed a 10 year, 2.5-billion-dollar deal to secure the rights for MLS. By this, the tech company plans to make the system a lot better. Watching your favorite team can be very expensive with leagues splitting their games across platforms to force fans to buy multiple expensive subscriptions. Apple aims to change this. Their idea of "Apple's Season Pass" is their vision where every game is available whenever and wherever you want it with additional content at a reasonable price.
It may seem like a very simple idea but it is truly genius. It not only adds a new revenue stream but also draws people towards their gadgets. However, this is troublesome for traditional media companies who may not have as deep pockets to spend on sports. But it is all that Apple needs and this may be just the beginning of a new tech era.