2023 NY Giants Season Preview
July 31, 2023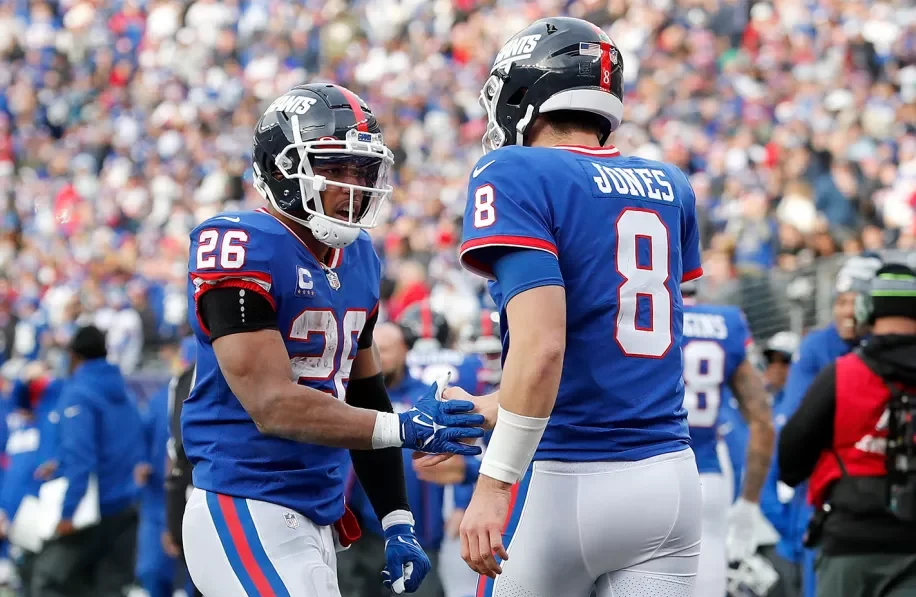 The New York Giants exceeded expectations of fans all over the world in the 2022 campaign. They made it to the postseason for the first time since 2016. Their five game improvement had them on the path to a playoff berth. When it came to their offense, they did quite well, ranking 15th in scoring but finished the season as 9th in efficiency. The season was jam packed with surprising wins for the team. Winning against Ravens, Jaguars and Packers, it was their 38-7 defeat against the Philadelphia Eagles that led to their downfall. Daniel Jones was their key player throughout the season, finishing as 6th in QBR by the end.
As the offseason begins, the team needs to direct all their focus towards adding valuable pieces to the roster. Coach Brian Daboll has done an amazing job with a rooster up till now and even better is expected from him in the future. As good as Daniel Jones and Saquon Barkley played, they do need more help if they wish to put together an exceptional and one of a kind roster. Jones' skill and talent carried the entire team throughout the last season but that was just not enough. More talent like his is just what the team needs to make their much needed comeback. Their offense is great however, the defense still has room for improvement.
The Giants having to choose between Jones and Barkley was big news for a while, but they were able to get Barkley inked to a one year deal. Supporting cast for Jones included Darren Waller, who could prove to be quite an asset in the middle of the field and the red zone.
On defense, the Giants were in desperate need of help which led to them making their most expensive move and bringing Bobby Okereke. They also decided to make a bold move and bring in a slot receiver in Parris Campbell. They did not, however, re-sign Love for the upcoming season. They also plan to bring back most of their coaching staff which is obviously the best decision. 
As the upcoming season moves closer, fans are eager to see what kind of a journey awaits their favorites. The New York Giants have all the potential and talent they need to successfully reach the playoffs and possibly even the Super Bowl. They were willing to learn from their mistakes in the past and made all the right adjustments they needed on the field. They aim to improve in all parts of the field that previously let them down. It has not always been easy for the Giants but they wish to pick themselves up yet again. A title to their name is just the kind of comeback they need and this hope has fans beaming with joy to witness what is in store. They will enter the season with a renewed sense of purpose and focus to ultimately emerge victorious.
NY Giants Betting Odds
Super Bowl +5000
NFC Champions +2000
NFC East Champions +750