2023 NY Jets Season Preview & Odds
August 1, 2023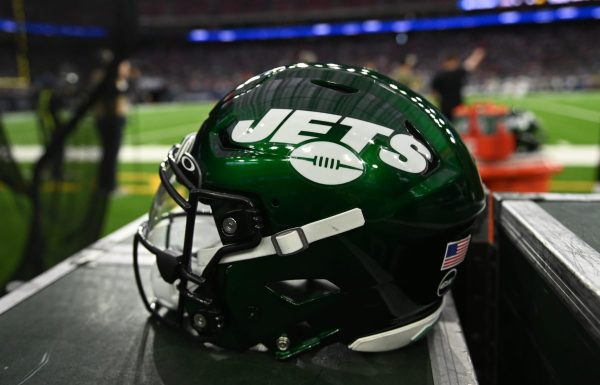 The New York Jets had quite a bumpy ride last year. Splitting wins and losses is how they started off the season but after that they went all in and won six of their next eight games. yet they finished the season 7-10 and missed the playoffs. This might have been because of their offense which wasn't as good as it needed to be in the competitive AFC East. It was a shame as their defense was really good but just couldn't fill in for what the offense was lacking. A somewhat promising start had a very disappointing end. 
As the offseason started, it was clear that the dreadful offense required immediate attention and better decisions had to be made as soon as possible. Aaron Rodgers' possible trade announcement had the world on the edge of their seats and they all took a sigh of relief as his arrival was revealed. See Aaron Rodgers season prop odds here
Bringing in Allen Lazard was also a good move. Center was also an issue for the roster which was quickly resolved with the presence of Connor McGovern and signing of Joe Tippmann. Bad news for them is the loss of Sheldon Rankins and Nathan Shepherd. If they aren't replaced properly then this may be destructive for the team's performance.
Taking a look at the coaching staff, Mike LaFleur was fired and replaced with Nathaniel Hackett. It is predicted that the team will do a lot better under him considering his great success in the past. For the rest of the staff, Zach Azzanni and Keith Carter took the place of Miles Austin and John Benton who didn't return for 2023.
For the Jets to have a shot at succeeding in the upcoming season, they must focus on their offense. If they can put in maximum effort and play at the best of their potential, they shouldn't have much issue keeping the ball in control. However, if their defense does even slightly worse than last year, that will lead to the team's downfall. They need to maintain a good running game and get great play from their new signal-caller to have a shot in the AFC.
The New York Jets are quite optimistic for the upcoming season. They have taken full advantage of the opportunity of rebuilding and improving during the offseason. Only time will tell if the changes were worth the hassle. With a very talented and skilled roster, the team is quite capable of making a significant impact for their progress. They will have to be at their best to face various challenges that the upcoming season might throw at them. They have fans anticipating to see whether they can do enough to make it to the playoffs this year. Hopefully, the upcoming season will be full of growth and improvement to make up for the disappointment of recent years.
2023 NY Jets Odds
odds from BetUS
Super Bowl +1600
AFC Champs +900
AFC East Champs +230
Total Wins Over/Under 9.5