How to Bet the NFL Preseason
August 5, 2023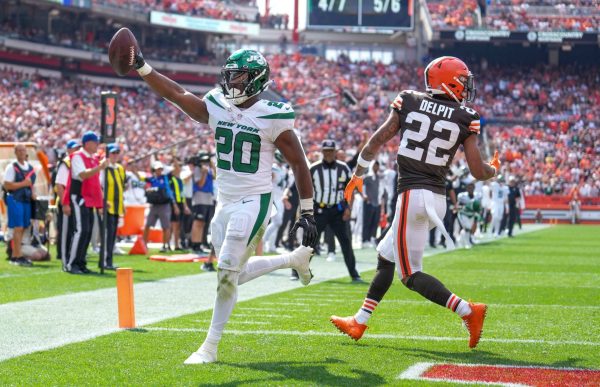 The 2023 NFL preseason kicked off with the annual Hall of Fame game on Thursday, August 3. The preseason will really get started next week with games Thursday through Sunday. That means that bettors will get their first attempt at wagering on NFL football in the new season. 
It's a different animal, betting on NFL preseason games. The goals of each team are a little different compared to the regular season. Several of those goals are not exactly all about winning. Many of the coaching staffs are focused more on finalizing their rosters for the regular season rather than winning games in the preseason. 
If that's the case, how do bettors attack the preseason? Should they even bet at all prior to the start of the regular season? Of course, they can and there is some historical data that helps. Making smart NFL preseason bets all starts with knowledge.
Read Your NFL Preseason News
If you don't have a Twitter account, get one. Follow ESPN, NFL News, and anyone or anything else that will provide you with quality NFL preseason news. Visit ESPN's website on a daily basis as well as NFL.com and other major sports news sites. Read all the latest preseason news you can find.
Look for valuable nuggets. When lines are released for preseason games, pretty much everyone – including sportsbooks – are in the dark. They don't know exactly who is going to play. They don't know how long anyone will play and setting lines without this information can be tough. Any piece of information you can gather to gain an advantage is crucial. 
Keep in mind that you might not know who will play and who won't play in a preseason game until the day before or even the day of the game. Don't worry. Sportsbooks don't know either. That's what makes NFL preseason betting such a challenge.
The bottom line is to make sure you can find out who will play and for how long. Stay updated on any injuries that occur in the preseason. Try and find out what individual team's goals are for the preseason. Knowing this will help you in making a betting decision on a game.
Know Your Coaching Staffs
Speaking of coaching, you'll want to gather some information on coaching staffs if you plan on betting on certain teams in the preseason. One of the biggest factors in betting on a preseason game is whether or not the head coach is new. A new offensive or defensive coordinator can make a difference as well.
New head coaches, especially first-time NFL head coaches, usually have a learning curve. In training camp and the preseason, they try and work out any issues they may have. A new offensive or defensive coordinator may mean big differences in scheme. Players will take a while to get used to their new offense or defense. All of this information is valuable when betting NFL preseason games. 
Keep Track of a Few Teams
We all have favorite NFL teams. There may be other teams that intrigue us for whatever reasons. If you plan on betting in the preseason, it will pay if you simply keep track of the teams you think you might bet on.
Remember, the NFL preseason is now just three games. Most starters aren't going to play in Week 1. They didn't when there were four preseason games. Starters usually don't play in the final preseason game either. Depending upon how a team is progressing – or even how individual players are progressing – some teams may play their starters more than others. 
Stay on top of this and reap the benefits at your sportsbook. If you're reading your preseason and news, you can easily keep track of a handful of teams. This may give you an edge that most bettors won't have. 
Depth at Quarterback
Like goalies in hockey and pitchers in baseball, the quarterback has the most dramatic effect on the outcome of an NFL game. In the preseason, starting quarterbacks don't play a lot, if at all. We already mentioned that starters don't play in Week 1. Most coaches will shy away from playing their starting quarterback in Week 3 too. 
That's why quarterback depth matters in the preseason. The backup gets a majority of the reps in the preseason. Veterans will usually outplay younger, less experienced quarterbacks. Veterans have been around and understand the preseason. They have been there before and that gives them a slight edge. Often, experienced QBs keep the chains moving and score points against inferior defenses featuring second- and third-team guys.
When in Doubt, Bet the Ravens
If you absolutely must bet on an NFL preseason game but have no idea who to wager on, consider betting on the Baltimore Ravens. You have to go back to 2015 to find the last preseason loss by a Ravens team. Baltimore is 23-0 over the last six preseasons. 
The Ravens made the playoffs last year. In the previous seven seasons (there was no preseason in 2020), Baltimore had missed the postseason four times. The Ravens usually have strong quarterback depth and head coach John Harbaugh places some emphasis on winning in the preseason.
Shop for the Best Lines
With all of the uncertainty in the preseason, lines on games are a bit different. The typical 3-point spread that you see in the regular season is more like 1 to 2.5 in the preseason. Teams often go for two more than usual in preseason games as compared to the regular season. They will also gamble more on fourth down. 
What's interesting too is that teams don't score as much. That's expected as players work with other players that they probably haven't played with all that often. Teams don't develop much continuity in the preseason. Regardless, getting an extra half-point or point at another sportsbook can make a huge difference in betting on a preseason game. Make sure you shop around and get the best line possible.