Phil Mickelson Degenerate Gambler?
August 11, 2023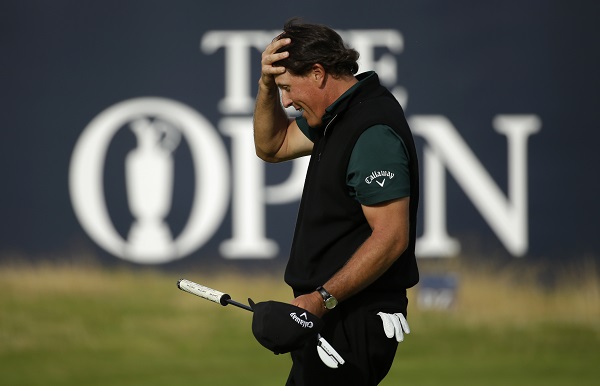 In the world of sports betting we have all types of people who bet for various reasons. We have people who do it for fun (most bettors), people who do it as a profession (or attempted profession), and unfortunately we have degenerates who lose and keep betting despite massive losses. Fortunately, the latter only make up a few % of the entire body of sports bettors. Apparently, golfer Phil Mickelson just maybe in that last unfortunate group of folks.
You may have heard of Bill Walters. He is called "the greatest and most controversial sports bettor" by himself and those around him. He has a documented history of picking winners, at times when other "experts" had the opposite side picked. The bottom lines is, like him or not Billy Walters has clout in the sports gambling world and when he talks people in the industry listen. So, why do we mention him? In his book "Gambler: Secrets from a Life at Risk" he makes the claim that Phil Mickelson has wagered over $1B in his lifetime and has suffered losses around the $100M mark.
In an interview Walters said the following: "Phil said he had two offshore accounts that would take big action from him," Walters writes. "In all the decades I've worked with partners and beards, Phil had accounts as large as anyone I'd seen. You don't get those types of accounts without betting millions of dollars.". Which offshores sportsbooks did he wager at? We here at SBA don't know exactly but if we had a private conversation with you over a whiskey and a cigar we could take some pretty well-educated guesses.
Apparently Mickelson's limits at these sportsbooks where in the neighborhood of $400K on NFL and college football games. According to Walters, Mickelson even attempted to bet on the 2012 Ryder Cup but Walters was able to talk him out of it. He said he explained to Mickelson that it could be a career wrecker.
Walters went on to claim "Based on our relationship and what I've since learned from others," Walters writes, "Phil's gambling losses approached not $40 million as has been previously reported, but much closer to $100 million. In all, he wagered a total of more than $1 billion during the past three decades."
Some stats he provided are provided below. Remember, this is his word and there is zero proof of these wagers, unlike other well-publicized sports betting cases, Pete Rose's betting sheets for instance.
He bet $110,000 to win $100,000 a total of 1,115 times.
On 858 occasions, he bet $220,000 to win $200,000. (The sum of those 1,973 gross wagers came to more than $311 million.)
In 2011 alone, he made 3,154 bets — an average of nearly nine per day.
On one day in 2011 (June 22), he made 43 bets on Major League Baseball games, resulting in $143,500 in losses.
He made a staggering 7,065 wagers on football, basketball and baseball.
"Frankly, given Phil's annual income and net worth at the time, I had no problems with his betting. And still don't," Walters writes. "He's a big-time gambler, and big-time gamblers make big bets. It's his money to spend how he wants." said Walters.
In summary, there is no way of knowing how much Mickelson has bet and/or lost over his career for certain. According to Sportico Mickelson is still worth $875M which would mean that despite losing a fortune he still has almost a billion dollars to his name. Still, your handle should never exceed the amount you are worth, nor should it come anywhere close to it. But apparently the $1B mark was over several decades time. Is Mickelson a degenerate gambler? Hard to say. It has the earmarks but the guy is worth almost a billion so I will have to lean in the direction of NO.