Barcelona Tops UCL Futures After Unbelievable Comeback
March 23, 2017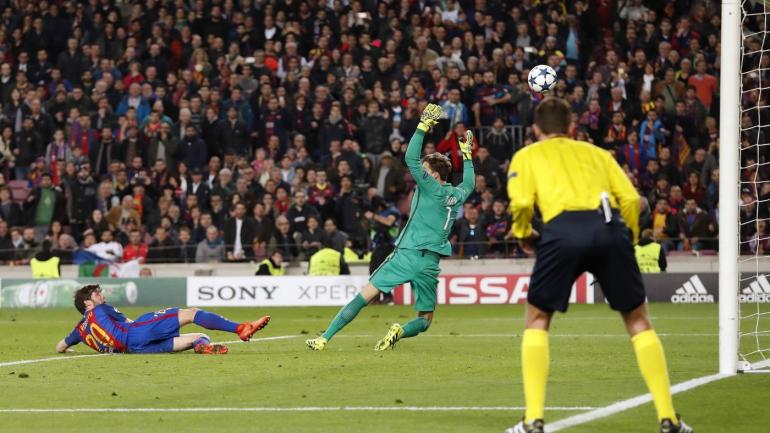 The UEFA Champions League now moves to the quarterfinals after one of the most outrageous round of 16 ever seen in the European competition.
During the round of 16, three very unlikely comeback victorious took place with none more miraculous than Barcelona's 6-5 aggregate win against Paris Saint-Germain the most impressive of all.
The round also saw Premier League defending champions Leicester City go through after putting only six total shots on goal during their two-leg tie against Spanish club Sevilla.
Entering the second leg of its round of 16 tie against France's PSG, Barcelona trailed 4-0 and was a long shot of 40 to 1 to be the outright winner of the competition. However, with three goals coming in the final 7 minutes of match, the Catalans rallied for a 6-1 victory to go through 6-5 on aggregate.
With the competition now down to just eight clubs Barcelona is back at the top of the futures board at 5 to 2 to win the title heading into its tie in the quarterfinals with Serie A champions Juventus.
Trailing close behind Barcelona is Bayern Munich at 3 to 1, Real Madrid at 5 to 1 and Atletico Madrid at 6 to 1.
It has become routine to see three clubs from Spain reach the final eight of the competition and with all of the three avoiding one another during the quarterfinals, the chances one reaches the finals in Cardiff have become very high.
The final four of the eight on the futures board is Borussia Dortmund at 9 to 1, Juventus at 10 to 1, Monaco at 14 to 1 and Leicester City at 33 to 1.
Of those four clubs, Juventus and Dortmund are the only ones that have won this competition.
Barcelona will give the stout backline of Juventus all they will be able to handle, but if any club can keep Lionel Messi, Luis Suarez and Neymar of the scoreboard enough to win, Juventus is the club.
At 10 to 1, the two-time European title holders are a good value and if they are able to move through against Barcelona, that price will shrink tremendously.