Ben Simmons and Lonzo Ball Top Futures for NBA ROY
August 21, 2017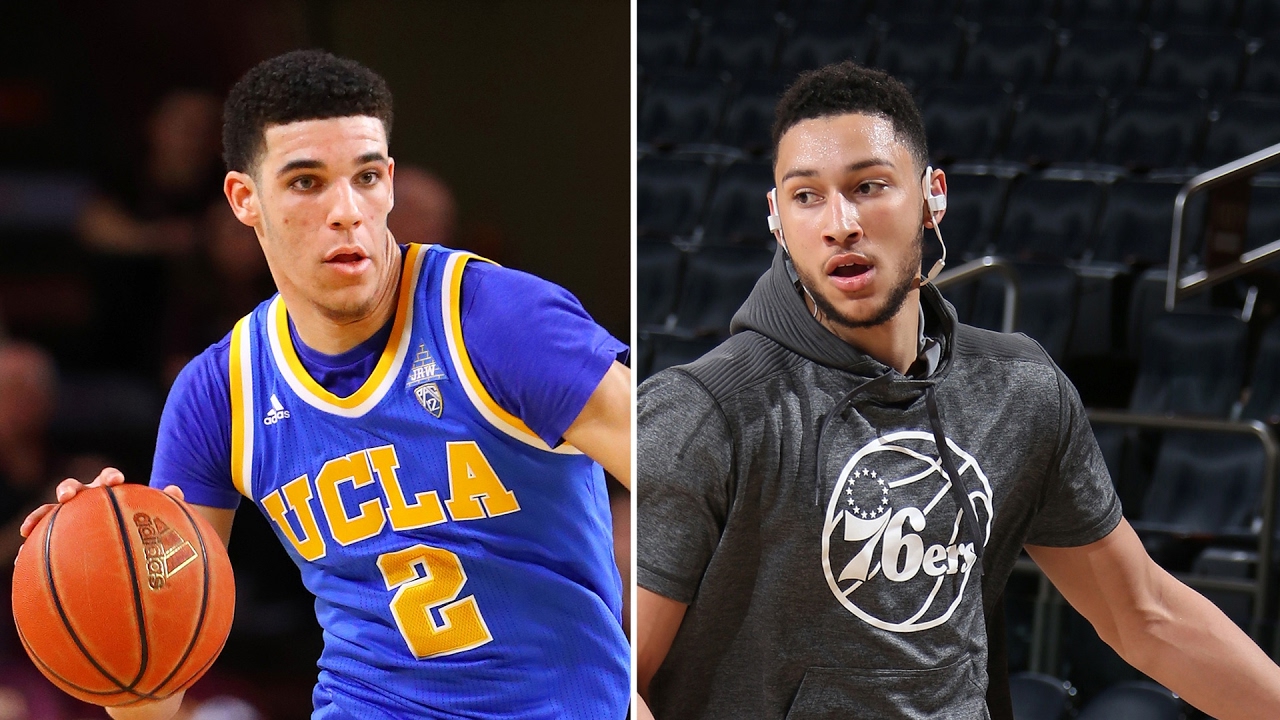 A well-hyped rookie class will enter the NBA this fall and has odds makers divided about who will be the best and finish the season as Rookie of the Year.
Several sportsbooks online and in Las Vegas opened the NBA Rookie of the Year odds with Lonzo Ball the point guard of the Los Angeles Lakers as the favorite at 9 to 5.
However, within 24 hours other odds makers posted their ROY futures with Ben Simmons the forward with the Philadelphia 76ers as the favorite at 5 to 2.
Dennis Smith Jr. a guard with the Dallas Mavericks and Philly's Markelle Fultz, the draft's No. 1 pick overall, were next with odds of 4 to 1 and 13 to 2 respectively.
Sacramento Kings De'Aaron Fox a point guard and Jayson Tatum a small forward with the Boston Celtics are both at 8 to 1.
Simmons was sidelined all of last season after undergoing foot surgery, but will debut this season and is expected to be the catalyst for the Sixers team that has big playoff aspirations.
In all likelihood the 76ers will finish with more wins than will the Lakers which will give Simmons an advantage over Ball, said one odds maker.
Simmons and his 76ers teammates are currently expected by odds makers to make the postseason in an Eastern Conference without much depth, while Ball and his Lakers teammates are not expected to reach the playoffs in the very deep Western Conference.
In prior seasons, the Rookie of the Year as well as the NBA MVP were bet on only by offshore bettors, but this season, sportsbooks in Las Vegas have been given the approval to accept bets for those two awards. That approval came last week and subsequently sportsbooks announced their futures for the two awards.
As far as the Most Valuable Player award is concerned, Russell Westbrook the triple-double king for the Oklahoma City Thunder and the reigning MVP is the favorite to win a second straight season at 5 to 2.
With the second shortest odds is Kevin Durant with Golden State at 4 to 1, trailed by LeBron James at 6 to 1, Kawhi Leonard at 13 to 2 and James Harden with Houston at 15 to 2.