Best NFL Teams Against The Spread
August 27, 2017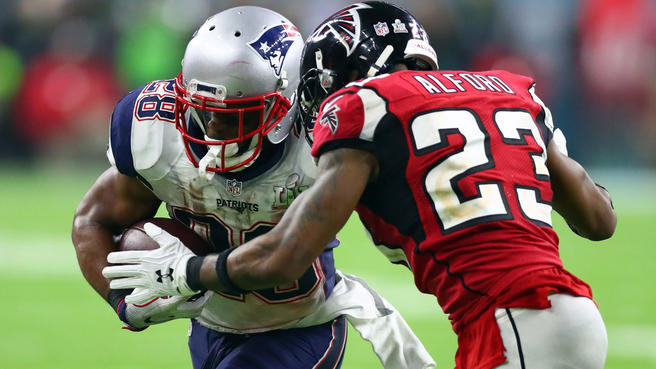 Sports bettors are gearing up for another NFL and college football season and trying to find their edge when it comes to betting against the spread.
One way of finding out the teams that are strongest against the spread is to check on trends and how teams have done in the past when it comes to covering the number.
During the 2016 NFL regular season the New England Patriots finished 14-2 straight up and an amazing 13-3 against the spread. However, it is not always the team with the best records straight up that end covering the number.
New Orleans in 2016 was a mediocre 7-9 SU, but at 11-5 ATS was the second best team in the NFL when it came to covering the number.
Last season four teams had 10 ATS wins including the Dallas Cowboys, Atlanta Falcons, Oakland Raiders and Washington Redskins. Three of the four reached the postseason, while the Redskins did not.
During the 2015 NFL season, the top two teams ATS also had strong straight up records. The Minnesota Vikings were 13-3 ATS, while the Cincinnati Bengals finished 12-3-1 ATS. The Vikings won the NFC North title at 11-5 SU, while the Bengals won the AFC North title at 12-4 SU.
The only other team during the 2015 season to covered at least 10 games was the Carolina Panthers at 11-5 ATS.
New England was just 7-7-2 ATS in 2016, while Dallas was 4-11-2.
When it comes to the worst teams against the spread, the Cleveland Browns led the NFL in 2016 at 4-12 ATS. This was not surprising to many football pundits since the Browns finished 1-16 SU. However, Cleveland did end the season with the most covers versus double-digit point spreads.
The second worst team against the spread in 2016 was the San Francisco 49ers at 4-11-1 ATS. The Los Angeles Rams were next at 4-10-2.
Of course, it is hard to determine what teams will end up at the top of the heap or the bottom when it comes to covering the spread, and it becomes more difficult as sportsbooks make adjustments each week by lengthening or shortening point spreads for teams depending upon how they have been playing, but knowing how teams finished the previous seasons ATS will give some insight to the soon to start 2017 NFL regular season.