Betting for McGregor vs Mayweather Jr. Bout Heats Up
June 17, 2017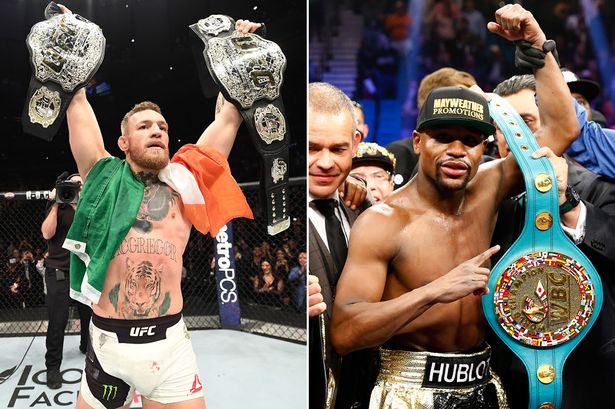 Two of today's greatest fighters as well as best talkers will challenge one another in the ring in what should be one of their generation's biggest spectacles.
Floyd Mayweather Jr. is coming out of retirement and will look to move his career mark to 50-0 when he meets MMA star Conor McGregor on August 26 in a boxing match to be held in Las Vegas.
The hype has been high and will continue to be so high on the bout that some sportsbooks were even taking bets on the fight before it was officially announced.
Most of the talking about wagering on this bout will be on the moneyline. The line is volatile but as of now the line sits with Mayweather at -800 as the heavy favorite and McGregor as a +500 dog.
Those whom are wagering on Floyd on sportsbooks online and in Vegas are the bettors who feel Floyd is a sure winner as they will get back very little on their winning bet unless they wager huge sums of money.
Most of the sharp money is backing the boxing champion Mayweather while large numbers of public bettors are taking McGregor and hoping for a knockout blow that would shock the sports world.
Bets can be made at top rated sportsbooks and sports bettors have already stepped up to the window or have entered their bets online.
Besides just the moneyline, there are countless prop bets available for this bout ranging from the number of rounds the fight will be to the number of Pay Per View packs will be sold. The opening over/under for PPV sales on some sportsbooks is 5 million.
Bets can be placed on if the fight will last the scheduled 12 rounds or less. You can wager on if each fighter wins a specific round.
A McGregor knock down of Mayweather is currently available at 4 to 1 on some sportsbooks. Mayweather is known for winning matches that go the distance and Mayweather is +120 for a win by decision in the bout on a number of sportsbooks.
As the bout approaches, follow all the odds at the top online sportsbooks for the most up to date odds and information.