Betting the Total in Saturday's NFL Divisional Round
January 14, 2017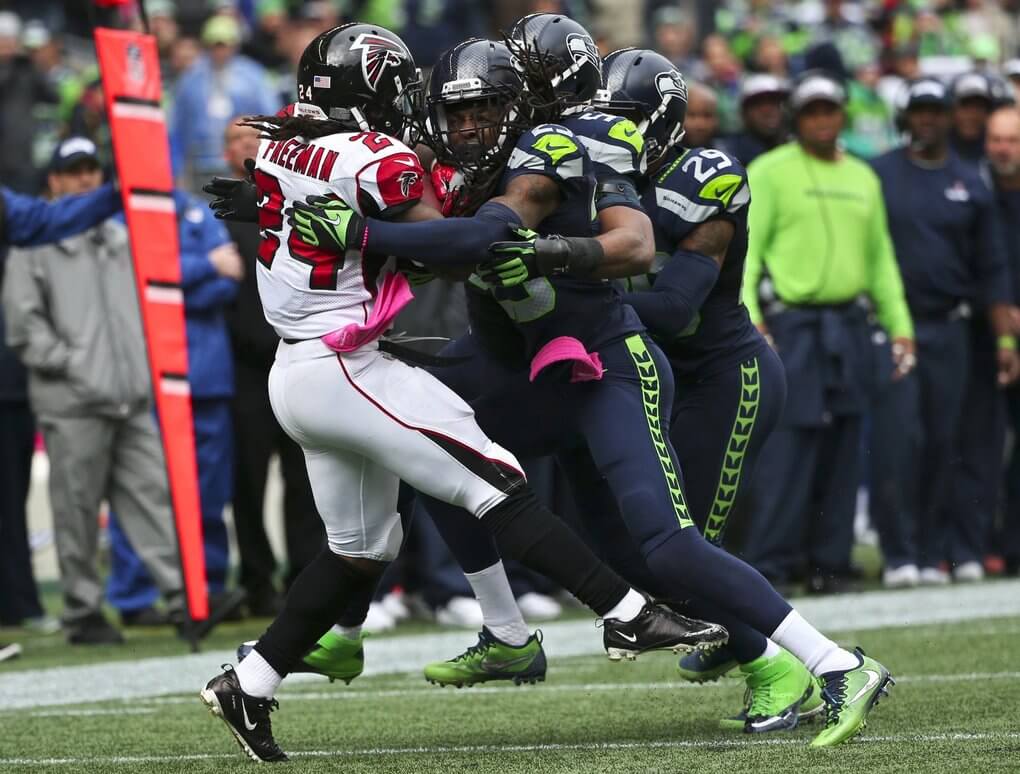 Last weekend, total bettors were 2-2 on the over/under during wildcard weekend. Including last week's total results the over/under the past five years is 5-14-1.
It appears the UNDER likes the postseason the past few years. Over the past three seasons, the UNDER has cashed in 7 of 12 games during the divisional round, despite an average of 46.8 points being scored per game.
If you go back to the three season from 2010 to 2012, the average points scored during the divisional round was a combined 60 per game with the OVER cashing in 11 of 12 games.
On Saturday, Atlanta hosts Seattle in the Georgia Dome and the total opened high at 48.5 and was pushed further up early. As of Saturday morning, the total was sitting on 51.5. The Atlanta offense attack is averaging 33.8 points per game, which leads the NFL.
The OVER has cashed in 13 of 16 games Atlanta has played this season and all 8 of the Falcons home games.
Seattle's defense is No. 2 in the NFL in points allowed at 17.5 per game. However, key injuries have hurt the defense down the stretch.
The over/under for Seattle on the road this season is 4-4.
The UNDER appears safe in this one.
Houston visits New England in the other divisional round game on Saturday. The total opened for that game at 46 and now sits at 44.5. Cold temperatures are expected by no precipitation has been forecasted.
Tom Brady leads the New England offense, but it is the Patriots defense that has been the biggest surprise of the season. The New England defense was No. 8 in yards allowed and No. 1 in points allowed at 15.6 per game.
New England has the second best UNDER record this season with the UNDER cashing on 10 of 16 games. Three UNDERs cashed, while Brady was suspended, including one during Week 3 in which the Patriots shutout Houston 27-0.
The UNDER cashed in 9 of Houston's 16 regular season games and in 4 of its 8 games on the road.
The Texans' defense is No. 1 in total yards allowed at 296 per game.
This game has UNDER written all over it.