Bitcoin Deposits and Payouts
January 24, 2017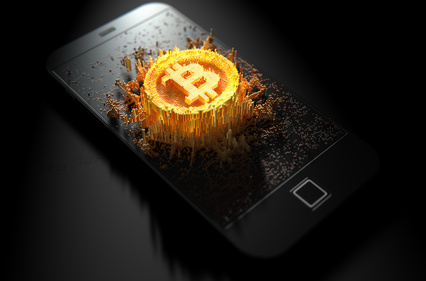 By now you have heard of Bitcoin. It is the super simple way to use online currency that allows the user to send and receive money all over the world.  For some folks it is a commodity, and investment if you will, that they buy and hang on to. I personally know a guy who got bought $10,000 worth of Bitcoin a few years ago when the price per coin was around $200. The value of the coin has rocketed upward and at the time of me writing this article sits just above $900 a coin. Grade school arithmetic can tell you that he has increased his original investment by 4.5 times what he put into it.  His only regret is that he didn't purchase more.
For other people it is a "go between" currency and allows them to buy goods in other countries and even deposit into online casinos and sportsbooks. The way this work is you buy BTC from and exchange and then send the sportsbook or casino your deposit in BTC. They exchange the BTC to dollars (or whatever your currency is) and you can then place your bets. Many online sportsbooks and casinos don't charge any deposit fee or payout fee when using Bitcoin. The only fee you will likely get is from the Bitcoin exchange that sells your bitcoin and wire transfers you the money. Say you are selling $3500 of bitcoin and transferring it to your bank. You may get charged as much as $50 from the BTC exchange and $15 from your bank for what they call an "incoming wire fee". That is $65 total to transfer $3500. At first glance, it may seem like a pretty large fee but if you were to use one of the old ways to transfer money, like lets say Western Union, this transaction could cost you hundreds of dollars.
Selling of your Bitcoin and receiving it in your bank account is usually completed within 24-48 hours. All of the top sportsbooks that we list on this website are Bitcoin friendly. They all have bonuses available as well.
Some Bitcoin exchanges include, but are not limited to:
Blockchain.info
Coinbase.com
Bitfinex.com
Bitstamp.com
You can learn more about Bitcoin by going here: https://bitcoin.org/en/
We have more articles at SBA about Bitcoin here:
Are Bitcoins the Future of Sports Betting
Bitcoin is a Reality for Sportsbook Customers