Call Ups for Gold Cup Quarterfinals Shift Odds
July 18, 2017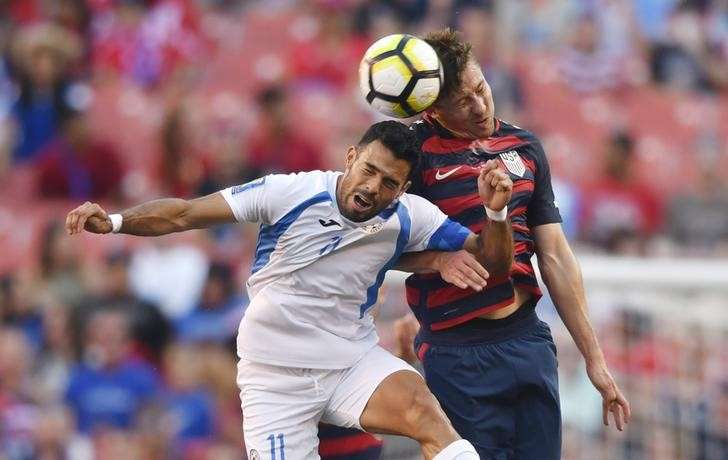 The CONCACAF Gold Cup quarterfinals have arrived and so have the reinforcements. Some soccer pundits do not like the shift that takes place when a country alters its playing roster dramatically once it makes it past the group stage into the knockout stage of the Gold Cup.
Every club takes advantage of that rule in the competition when it is able to with the U.S. team likely using it to its advantage the most.
The USMNT called up regulars on the first-team that included Michael Bradley, Jozy Altidore, Tim Howard and Clint Dempsey once they won their group stage and moved through to the quarterfinals knockout stage.
During the group stage the U.S. used a very young lineup with little or no international experience. That showed in its opening match draw with Panama and its 3-2 victory over Martinique. However, in its final match in group play the U.S. defeated Nicaragua 3-0 and missed two penalties or else the score could have been much worse.
Because of those moves, odds makers have the U.S. as the second betting favorite to win the Gold Cup. The U.S. tied with Panama atop their group and face El Salvador in the quarterfinals this week. The U.S. is heavily favored to win that match.
The betting favorite to win the competition is Mexico. Mexico is No. 16 in the world rankings released by FIFA last week and because of that are the legitimate favorites to win the Gold Cup.
However, the Mexico side does not have the all its first team after its best players were used in the Confederations Cups earlier this summer. Nevertheless, Mexico is deep in talent and most believe El Tri will at the least reach the final.
Team Canada was a surprising second place finisher in Group A. The Canadians won this competition in 2000. The Canada national team called up star forward Cyle Larin to play alongside new sensation Alphonso Davis up front. Going forward, Canada will be one of the dark horses to win the competition.
México 8 to 5
USA 7 to 4
Costa Rica 10 to 1
Panama 10 to 1
Jamaica 14 to 1
Canada 14 to 1
Honduras 25 to 1
El Salvador 50 to 1