Can Matt Ryan Pick Apart Patriots Secondary on Sunday
October 21, 2017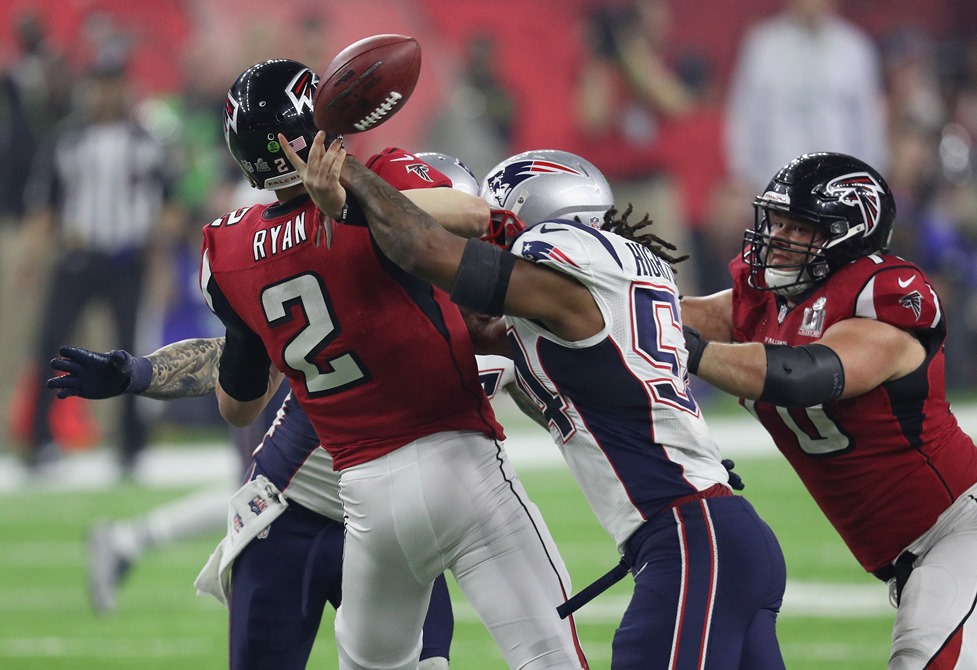 Week 7 of the NFL regular season features a rematch of Super Bowl LI as the Atlanta Falcons will visit the New England Patriots on Sunday Night Football.
Last season, Atlanta quarterback was voted the league's MVP. The Falcons signal caller put up some huge numbers during the latter part of the regular season and playoffs, but some questions if he is as talented as the numbers would indicate.
This season, his numbers are down from last season, only throwing for 300 or more yards in one game, while last season he accomplished that 6 times. This weekend Ryan will face the worst passing defense in the NFL in the form of the New England Patriots.
Sportsbooks love to make props bets and bettors love to bet on them. This week several sportsbooks have a props bet as to whether Ryan will throw for 300 or more yards against New England.
Currently, Ryan is -120 to exceed the 300-yard threshold in passing yards against the porous New England secondary, and +300 to throw for fewer than 300 yards.
The Patriots secondary has given up 300 yards or more in each of its six games thus far during the regular season, but is still in first place in the AFC East at 4-2.
Although every football fan remembers the collapse by the Falcons in last February's Super Bowl, many likely have forgotten that Ryan passed for 284 yards against New England in that loss.
Ryan's passing yards would have been much higher if the Falcons coaching staff would not have altered their play calling and become ultra-conservative trying to hang on to the lead.
The Super Bowl hangover appears to have hit the Falcons, as they are not the same team that dominated the final six weeks of the regular season, the NFC playoffs and most of Super Bowl LI.
However, for Week 7 with revenge on their minds, the Falcons are quite aware of the weakness in the Pats secondary and bettors can expect the Falcons will look to exploit that weakness as much and as often as they can.
That means you could see Ryan go well over the 300-yard passing mark in this game.