Champions League for Manchester United Riding on Europa League Final
May 23, 2017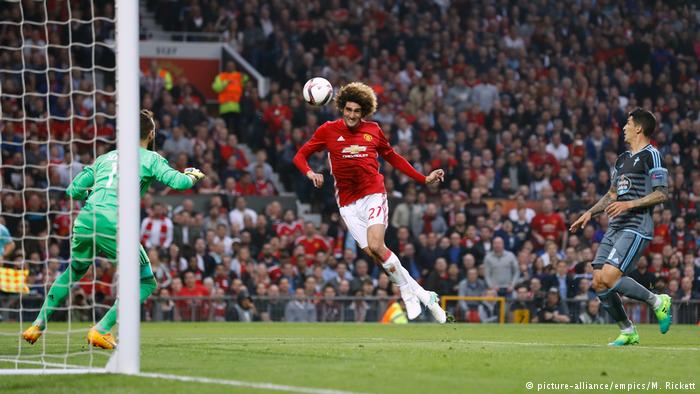 The Europa League Final will be played on Wednesday in Stockholm when Manchester United meets Ajax in what is a hugely important match for United related to next year's Champions League.
After a sixth place finish in the English Premier League, United needs to win the Europa League Final to ensure entry into the Champions League for next season.
Large sums of money are riding on the match not only for Manchester United but for its manager Jose Mourinho. It has been speculated that club officials are holding back on Mourinho's contract extension as well as a raise in pay to see the outcome of the match in Stockholm Wednesday night.
At the same time, a shirt deal with Adidas, finances for the upcoming season and player wages at United in 2017-18 will be affected by whether the Red Devils can bring home another trophy to northern England.
Estimates suggest the match could produce £70 million for Manchester United if they can win, which represents a £20 million deal with Adidas and £50 million for playing in next season's Champions League.
However, Ajax stands in the way. The Dutch side finished their season second in Holland's Eredivisie league action and will be in the final stage of the Champions League play-in for next season.
A Europa League Final victory would ensure Ajax bypasses that play-in stage in enters the Champions League group stage.
Ajax remained in the title race in the Eredivisie until the final weekend and is a group of talented, young players.
Ajax has been idle for 10 days with a 3-1 win in their final Eredivisie league match. A full squad minus Nick Viergever, out due to a suspension, will be fielded by Ajax.
Top players such as Zlatan Ibrahimovic, Luke Shaw and Marcos Rojo will not play for United due to injuries. Eric Bailly will miss the match due to a suspension.
There is some question about the fitness of Paul Pogba for Manchester after being taken off prior to halftime versus Crystal Palace last Sunday.
Most football (soccer) pundits believe Manchester United's Mourinho will produce another tactical masterpiece from the touchline to guide the Red Devils to victory.
The current line has Manchester United favored at 4 to 5 while Ajax is 4 to 1.