Clayton Kershaw Forces Sportsbooks to Take NL Cy Young of the Board
July 26, 2017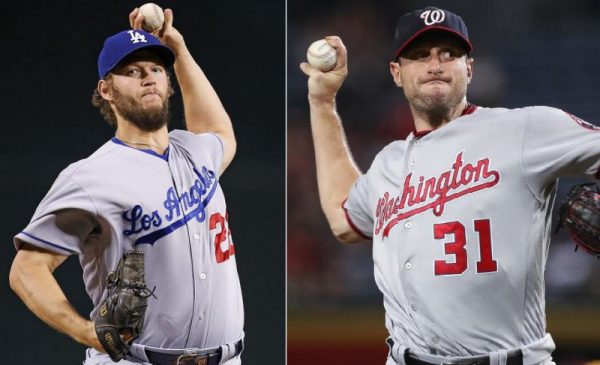 Shortly after the Los Angeles Dodgers pitching ace Clayton Kershaw was injured and placed on the team's disabled list, most sportsbooks took down their odds for the National League Cy Young award.
Reports have said Kershaw could miss as many as four weeks after he was taken out of last Sunday's game following only two innings due to lower back pain. Last season, he missed over 2 ½ months for a herniated disk in his back.
The Dodgers have not released any specific information as to when Kershaw might return and the team placed him on its 10-day DL.
Kershaw has won the Cy Young three times and was the favorite to win a fourth on most sportsbooks prior to his injury. Last week Kershaw's odds were as short as 4 to 5 to win the coveted pitching award. He opened the season as the favorite as well at 8 to 5 on many sportsbooks.
At the time of his injury, Kershaw led the National League in wins with 15, in ERA at 2.04 and in innings pitched with 171. He also was second in strikeouts with 168, in WHIP at 0.88 and WAR at 4.5.
When the odds are reopened, and some sportsbooks never took them down, Max Scherzer the ace for the Washington Nationals will take the favorite's role for the coveted Cy Young award. He will be heavily favored to win as the race for the award was always just between he and Kershaw since the beginning of the season with all other pitchers a distant third.
Scherzer has won two Cy Young awards and was 6 to 5 on many sportsbooks last week prior to Kershaw's injury after opening the season on most at 5 to 1.
Even with the current injury to Kershaw, the Dodgers remain the big favorites to win the NL West, the NL Pennant and the World Series.