Copa America Kicks Off Friday With Argentina the Heavy Favorite
June 3, 2016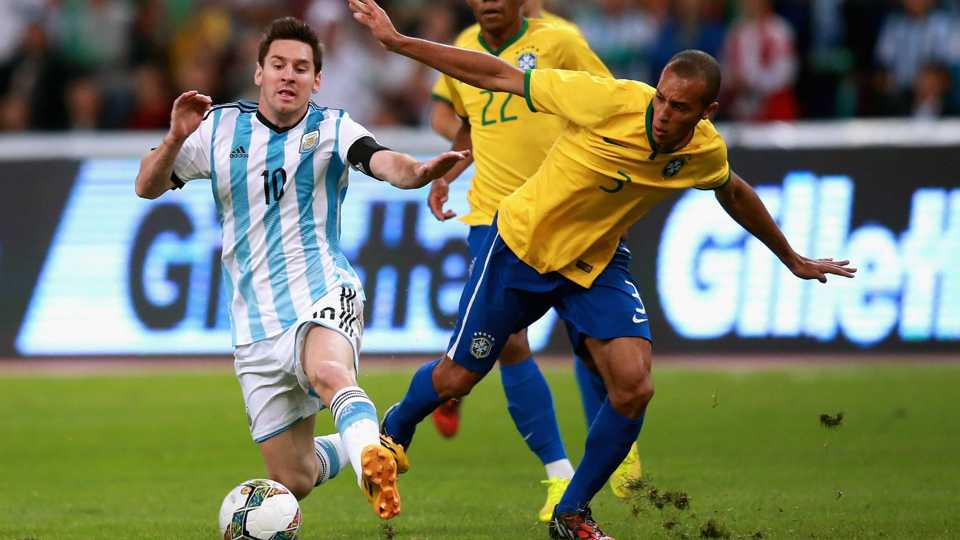 The 45th Copa America tournament kicks off on Friday night with Argentina as the top favorite in the tournament., with Brazil a close second. Even though the two teams are heavily favored to win, each has its own flaws, which makes this tournament a great opportunity for bettors looking for an upset and a big price on the futures board.
The U.S. will play Colombia on Friday night to start the tournament and for the next three weeks, the tournament will have soccer bettors glued to their sets with the final played on June 26 at MetLife Stadium.
Argentina has a monkey on its back. The Albiceleste has not won a major title in 23 years dating back to 1993. In the Copa America last summer, Argentina lost to Chile in the final in penalty kicks and lost to Germany in 2014 at the final of the World Cup.
However, on paper the Albiceleste is the tournament's strongest side, which shows in the betting market, as they are 3 to 2 chalk on many boards and 2 to 1 on others.
More money has been bet on Argentina to win than any other team, while Mexico has had more tickets beat on them.
One reason that so much money is being bet on Argentina is that Brazil will not have Neymar its star striker in the lineup for the tournament. Barcelona, where Neymar plays club football (soccer), insisted he play just one summer international tournament.
Neymar decided to play in the Olympics to be held in Brazil rather than in Copa America. However, he is not the only top name who will be missing for Brazil. Marcelo, Thiago Silva, as well as David Luiz are not on the roster.
Brazil's opening line was 3 to 1, but due to much less interest than first thought supporting them, Brazil is now 9 to 2 on the futures board to win Copa America.
The next three logical choices, if you do not like Argentina or Brazil, are Uruguay, Colombia and Chile. Mexico has had the largest number of tickets written for it thus is the largest liability for a number of sportsbooks.
The U.S. is 3-10-4 against Colombia all time and 1-3-2 since winning during the World Cup in 1994 against the South American nation.