David Stern Former Commissioner of the NBA to Speak About Sports Betting
August 12, 2016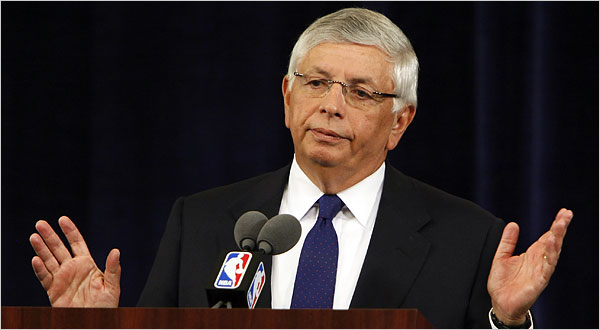 Former NBA Commissioner David Stern is expected to speak about the legalization of sports betting for the entire United States. Stern will pledge support to the effort of making sports betting legal.
The former NBA's top person is expected to be one of many feature speakers at the Global Gaming Expo that will be held on September 29 in Las Vegas at the Sands Expo and Convention Center
As well as Stern appearing in a speaking role, Geoff Freeman the head of AGA or the American Gaming Association will also speak.
What is kind of ironic is that while Stern was the top person in the NBA he was quite outspoken against any sports betting in the U.S., which is unlike Adam Silver the current commissioner of the NBA, who wrote a New York Times op-ed editorial supporting sports betting that would be regulated.
In a deposition during 2012, Stern spoke negatively about sports betting in relation to the New Jersey sports betting battle.
In that deposition, Stern said that the contemplated scheme for sports betting in New Jersey threatens to irreparably harm not just the unique relationships enjoyed by the NBA with its fans, but also potential relationships the league could have with fans of the future, who might form different allegiances for a team or teams due to a competing interest for a betting line, along with money that could be made off that.
The NBA has filled their pockets already thanks to the daily fantasy sports industry and would generate a large amount of tax revenue for states, says those who support the legalization initiative.
Earlier this week, New Jersey was dealt a big blow when an appeals court ruled against the state in its attempt to bring sports betting into its casinos and race tracks.
New Jersey Governor Chris Christie has said that he wants the U.S. Supreme Court to hear the case.