Dominance at Home Gives Edge to Dodgers to Win NL Pennant
July 16, 2017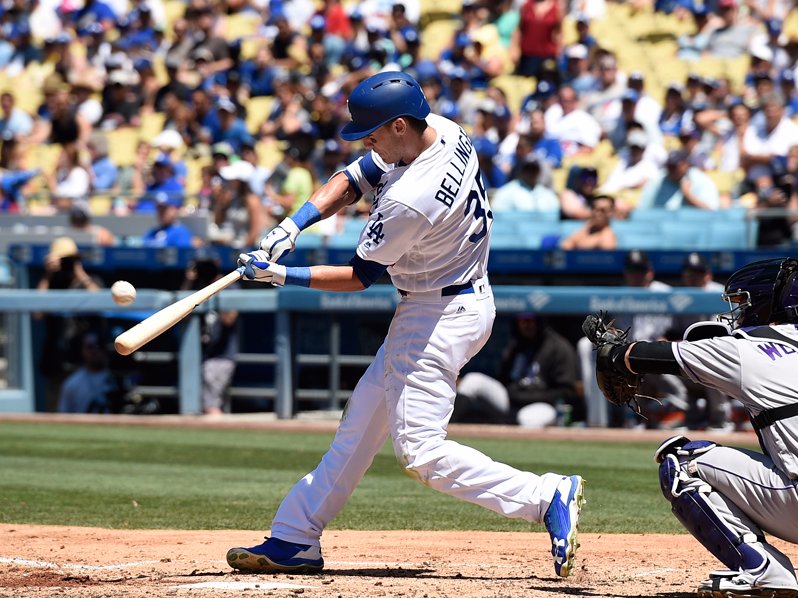 With teams playing their first series since returning from their All-Star break baseball minds begin to turn to October and the playoffs. With about 70 games left in the regular season, the most recent round of futures odds has been posted.
One of those futures boards is what team will win the National League pennant and represent the NL in the World Series.
Topping that list are the Los Angeles Dodgers. Currently with the best record in baseball at 63-29 the Dodgers are 9 ½ games in front of second place Arizona in the NL West and 5 to 2 favorites to win the NL Pennant.
Most of the success this season for the Dodgers is due to their strong play at home where they lead the majors with a record of 39-11. The Dodgers are 18-2 in their past 20 home games with an average margin of victory of more than 3.5 runs.
The Washington Nationals have the second shortest odds to win the NL Pennant behind the Dodgers at 3 to 1, while the Chicago Cubs remain a factor at 13 to 4 just behind the Nationals.
Those looking for good value may like the Arizona Diamondbacks at 6 to 1 or the Colorado Rockies at 10 to 1. Both teams are talented enough to win the NL pennant but Arizona is a legitimate contender to do so.
The starting rotation for Arizona anchored by Zack Greinke is second only to that of the Dodgers with Clayton Kershaw.
This season the NL West has by far been the best division top to bottom with three teams that are competing for a postseason berth.
Los Angeles has opened up space between them and the rest of the NL West, but the Diamondbacks and Rockies will pressure the Dodgers through the hot summer into September.
The Milwaukee Brewers have raised a few eyebrows this season. The Brew-crew holds a lead 5 ½ games in the NL Central over the Chicago Cubs but is 12 to 1 to win the NL Pennant.
After Milwaukee the odds jump up to 25 to 1 for St. Louis and as high as 200 to 1 for the Cincinnati Reds.
It is not surprising that along with being favored to win the NL Pennant the Dodgers are favored to win the World Series.