Euro 2016 Final – France vs Portugal Odds and Props
July 9, 2016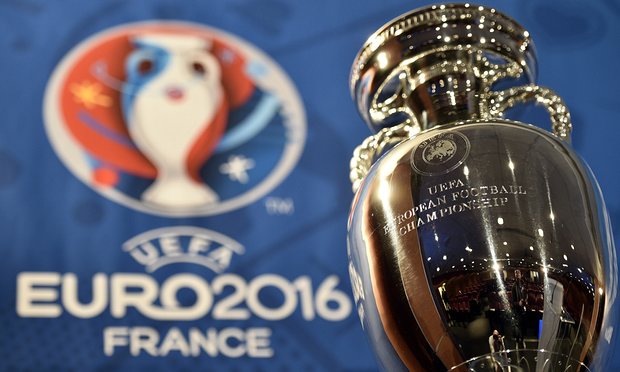 The European Championship Final will kick off on Sunday at 3:00 p.m. ET with Portugal playing France.
Odds makers have Portugal sitting at +350 while France is +100 and a draw after regulation is +215.
The goal total has been set at 2.5, with the OVER sitting on +160 and the UNDER sitting on -195.
Portugal is led by one of the world's best players Cristiano Ronaldo. The Portuguese defeated Wales 2-0 in their semifinal to reach this final on Sunday.
Rui Patricio has been strong in goal for Portugal while teen midfielder Renato Sanches has shown why some many European clubs were after his services.
The offense is led by Ronaldo and Nani. The two hope to lead Portugal to its first ever title in a major tournament.
France has a strong goalkeeper as well in Hugo Lloris, while its defense is anchored by Bacary Sagna, Laurent Koscielny and Patrice Evra.
Paul Pogba and Blaised Matuidi are the two best midfielders on France, while the offensive punch comes from the trio of Antoine Griezmann, Olivier Giroud and Dimitri Payet.
France defeated Germany 2-0 in its semifinal match to reach Sunday's final.
Portugal completed its group stage matches prior to the knockout round with all draws followed by draws in regulation in both the round of 16 and the quarterfinals prior to it 2-0 win in the semifinals.
France has been more dominating in its matches with its offense recording more goals and its defense playing solid in front of Lloris.
Props to Consider
First Half Lines – France +160, Portugal +375, Draw -110
First Half Goals (1.5) – OVER +275, UNDER -370
Second Half Lines – France +125, Portugal +350, Draw +125
Second Half Goals (1.5) – OVER +165, UNDER -210
Total Goals – Portugal (0.5) – OVER -145, UNDER +125
Total Goals – France (1.5) – OVER +135, UNDER -165
Both Clubs Score During Regular Time – Yes +125, No -155
Portugal Records Clean Sheet (shutout) – Yes +265, No -350
France Records Clean Sheet – Yes +120, No -140
First Club to Score – France -140, No Goals – +475