Favorites to Win MVP, Cy Young and Home Run Crowns
July 10, 2017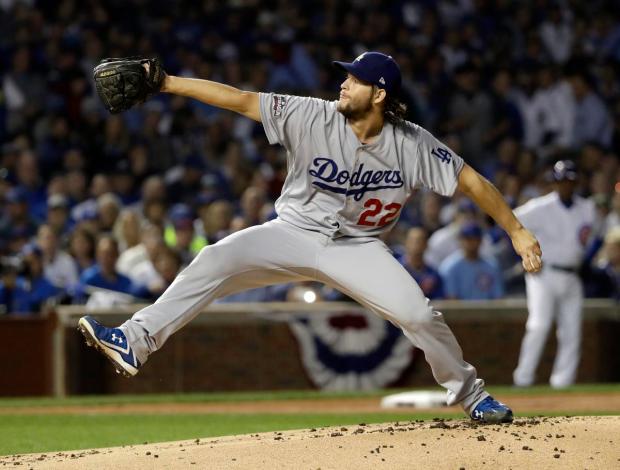 On Monday, Major League Baseball enters its annual All-Star Game break with teams resting for four days prior to beginning their stretch run to the postseason and the season-ending World Series.
At the break, the Houston Astros and Los Angeles Dodgers are the first two teams to reach the 60-win plateau.
From a players standpoint several hitters and pitchers have made their mark while sportsbooks have been making adjustments to their odds for the Most Valuable Player, Cy Young and most home runs for the National and American League.
Beginning with home runs, New York Yankees rookie Aaron Judge is leading baseball with 30 round trippers. Just behind Judge is the Houston Astros' George Springer with 27.
Judge is the current betting favorite to hit the most home runs at 5 to 4, while Springer is close behind at 7 to 2. Joey Votto with the National League's Cincinnati Reds leads that league with 26 home runs but is 8 to 1 to hit the most in the majors this season.
The favorite to win the American League MVP is Judge as well. The rookie phenom is 2 to 7, as he is in the top three for batting average, homers and RBIs in the AL.
Trailing him for the AL MVP are Springer, Jose Altuve and Carlos Correa all with the Astros and all at 8 to 1.
Leading the National League race for MVP is Arizona Diamondbacks first baseman Paul Goldschmidt at 3 to 2. No player with Arizona has won the NL MVP. Close behind Goldschmidt with the second shortest odds is Washington Nationals star Bryce Harper at 9 to 2.
Chris Sale the ace for the Boston Red Sox is leading the AL race for the Cy Young award. Sale has won 11 games during the first half and leads the AL in strikeouts with 178. Sale is the overwhelming favorite at 2 to 5, with Dallas Keuchel from the Astros second at 11 to 2, but he has been injured since early June.
Los Angeles Dodgers ace Clayton Kershaw is the odds on favorite to win the NL Cy Young award. Kershaw has won three Cy Young awards since 2011 and leads the major in wins this season with 14 and is second in the NL in ERA and strikeouts.
Max Scherzer the ace with the Nationals is second in odds to win the NL Cy Young at 5 to 4.
Alex Wood a teammate of Kershaw is 9 to 2 to win the award. Wood is 10-0 with an ERA of just 1.67.