Free Basketball Pick: Rutgers vs Purdue
March 2, 2018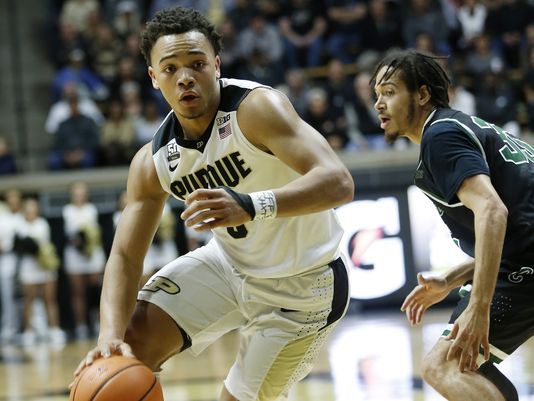 The Big Ten Tournament gets under way tonight in NY City at MSG. For this free pick we will feature #14 Rutgers vs #3 Purdue. Those are tournament seeds, not national rankings by the way. The spread was issued at Purdue -15 and has since come down a little to Purdue -14.5 and the total is 132 points. Currently 60% of the action is on Purdue.
Like most tournament matchups, these teams will find themselves playing each other for the third time this season. The first game back in January, Purdue won by 32 points, covering the 19 point spread. But in the second game, on February 3rd, Rutgers almost pulled the upset and only lost by two points. Purdue was favored by 15.5 in that one and obviously didn't cover.
Overall Rutgers is just 15-18 straight up and 14-15 ATS. They score 64 PPG and allow 64 PPG. They are currently on a two game wins streak beating Minnesota and Indiana.
Purdue is a great team. They are 25-6 SU and 16-14-1 ATS. They score 81 and allow 64 PPG. They are on a three game win streak, beating Penn State, Illinois and Minnesota.
Head to head Purdue has the definitive advantage over Rutgers. They are 6-0 SU and 4-2 ATS.
The keys to this game will be simply for Purdue to outpace Rutgers. They score a lot of points anyway behind a starting five, of which four players average double digits. Carson Edwards scores 18 PPG to lead the squad.
The spread is too close to call in my mind. There are conflicting data points: Rutgers is 4-2 ATS in its last 6 games. But, Purdue is 4-2 ATS in its last 6 games when playing Rutgers. So, with this pick I actually like the OVER. Purdue should score 70 something to 80 points and Rutgers should score 64-68 points. For free picks sign up for the newsletter (sign up in the margin area of the site).