Historic Comeback by Barcelona Hit Sportsbooks Hard
March 10, 2017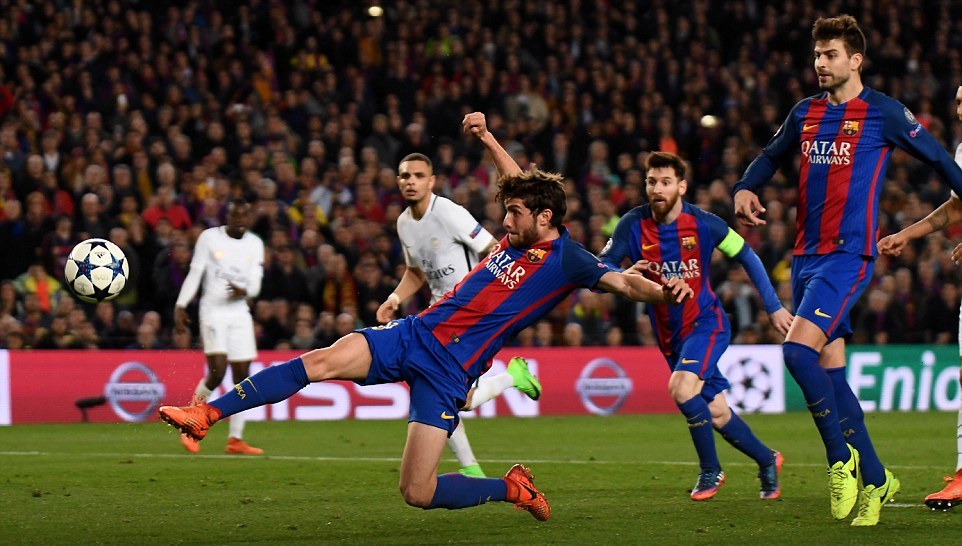 The Champions League match on Wednesday shocked the football (soccer) world and hit sportsbooks where it hurts, at the cash register, thanks to the unbelievable comeback by Barcelona.
Two weeks ago in Paris, Paris Saint Germain embarrassed Barcelona 4-0 in the first leg of their two-leg last-16 tie in the Champions League. Barcelona at that time was the outright favorite at -333 to win the tournament.
No club prior to Barcelona had ever overturned a deficit of that amount so late in the Champions League, which pits the best of Europe against one another. Most sports writers, fans, and sportsbooks wrote Barcelona off. They were sitting at +1700 to move onto the next round and had dropped to +4000 to win the league title.
All PSG needed to move onto the quarters was not loss by 4 or more goals. Even a loss of 3-0 would see them through to the next round. Sadly, the club sat back and allowed Barcelona to attack them the entire match. At the half, Barcelona led 2-0, but PSG still led on aggregate 4-2.
When Barcelona went ahead 3-0, live soccer odds on Barcelona started to shorten, but were lengthened when PSG was able to score to lift the aggregate to 5-3 with an away goal in hand, as they count double on aggregate.
Therefore, Barcelona needed to score 6 goals to beat PSG 6-5 on aggregate to move forward or be eliminated.
Three goals were needed by Barcelona in the final 8 minutes of play. Odds on Barcelona to qualify at that time grew to +1100.
One online sportsbooks offered Barcelona at +5000 going through to the quarters as time ticked away. With the aggregate still at 5-3 in the 88th minute odds surged to +10000 that Barcelona would go through and one book even offered +20000.
Then history was made. Neymar scored on a free kick, a penalty moved Barcelona one goal closer and then Sergi Roberto scored a remarkable winner in the 95th minute, 5 minutes into stoppage time.
Barcelona had their 6-5 aggregate win and moved through to the quarterfinals.
Sportsbooks called the match one of the most remarkable they had witnessed. Some blamed the officials, others the heart of the PSG players. Regardless, the results hit sportsbooks very hard.