Home Field Has Been Good to MLB Team During Playoffs
October 11, 2017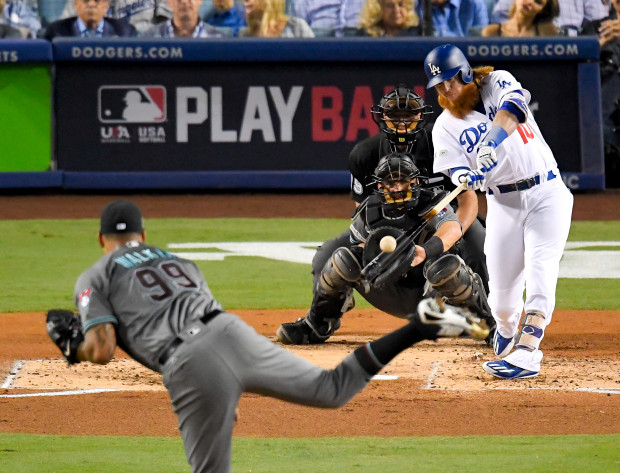 While Major League Baseball is not as popular as college football or the NFL during the fall, the playoffs attract a large number of bettors who are busy preparing for two games on Wednesday that feature four teams trying to move on to their respective league championship series followed by the World Series.
Thus far during the MLB playoffs the biggest betting trend has been the dominance of home teams.
MLB teams playing at home this postseason are 13-3. To put that into perspective look back to the 2015 playoffs when home teams finished 19-17 and last season when home teams were not any better at 18-17 during the postseason.
Home teams are not only dominating this year's postseason but home field chalk has been even better going 11-1 straight up, while 9-2 versus the runline.
In Wednesday's Game 4 of the NLDS between the Nationals and Cubs, the Cubs are -160 chalk at Wrigley Field, while in Game 5 of the ALDS, between the New York Yankees and Cleveland Indians, the Indians are -180 chalk at home.
During the postseason, strong pitching is expected to deliver, but this season that is not taking place. Starting pitchers in the playoffs have a collective ERA of 8.53.
Leading candidates for the Cy Young Award such as Chris Sale, Clayton Kershaw and Corey Kluber have each been chased early from games. Sale was a disappointing 0-2 in the Red Sox ALDS loss to the Houston Astros.
That is why the OVER has cashed in 6 of 9 American League games thus far in the postseason and in 4 of 7 in the National League.
With six teams left in the race for the World Series, odds makers have readjusted their World Series futures boards putting the Los Angeles Dodgers at that the top of the list with odds of +225.
Close behind the Dodgers are the Houston Astros at +275. The Dodgers are waiting to play the winner of the Nationals and Cubs series, the Astros await the winner of the Yankees and Indians series.
The Dodgers and Astros are followed on the World Series futures board by the Indians at +350, Cubs +500, Yankees +900 and Nationals +1400.