Houston Favored to Win American League Pennant
June 22, 2017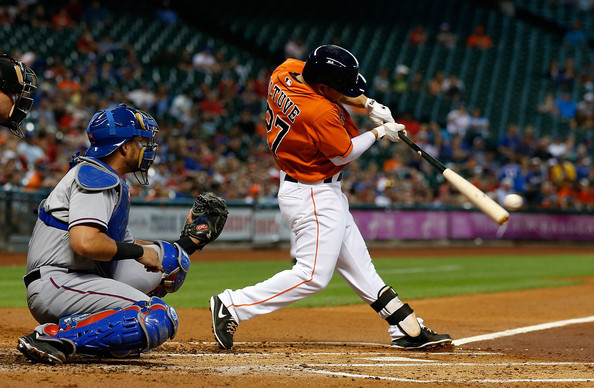 Major League Baseball is approaching its annual All-Star Game, which marks the annual so-called halfway point of the season. Sports bettors continue to following the futures boards for baseball including the League Champions and World Series.
One team that appears to have separated itself from the pack in the American League is the Houston Astros. Odds makers agree as they have the Astros as the 12 to 5 favorites to win the AL Championship.
Behind the Astros are the Boston Red Sox and Cleveland Indians both at 7 to 2. The top five AL team favored to win the AL Championship is rounded at with the New York Yankees at 5 to 1 and the Toronto Blue Jays at 14 to 1.
Prior to the start of the season, Houston was 13 to 2 to win the AL title and Boston was the favorite of bookmakers at 9 to 4. Houston, which is currently 49-24, has the best record in baseball and 10 more wins than any other team in the AL.
Offensively the long ball has helped the Astros separate from the pack while its pitching has been nothing short of stellar. Houston has not lost more than three straight games during any stretch of the season, won 11 straight between May 25 and June 5, and is currently 12.5 games ahead of the Seattle Mariners in the AL West.
On the other hand, the AL East continues to be the most contested division in the league as second place Boston has won more games than first place New York but trails in the loss column by a half game.
The Yankees had lost seven straight until their 8-4 win on Wednesday over the Los Angeles Angels.
The Cleveland Indians have slowly worked their way to the top of the AL Central and now lead second place Minnesota by 1.5 games after winning 7 of their last 10 overall.
Houston two top starters on the mound Dallas Kuechel and Lance McCullers Jr. have combined to go 15-1, while Jose Altuve continues to be one of the most consistent hitters in baseball with a current average of .322. The Astros have also hit 115 home runs this season through their first 73 games.
The Astros are favored to win the World Series title in 2017, with odds of 9 to 2.