Increase in Home Runs and Over/Under Betting
July 3, 2017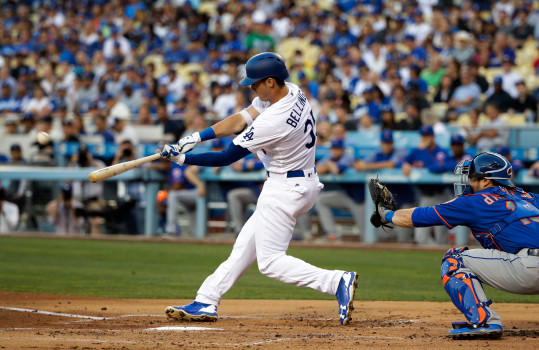 During June, Major League Baseball posted 1,101 home runs. Leading the way for players during the month was Los Angeles Dodgers rookie sensation Cody Bellinger. The 21-year old hit 13 home runs during June.
His 13 home runs were the third most a rookie has hit in Major League Baseball history for any month and the most hit in a single month by a rookie since 1987 when Mark McGwire hit 15 during May.
However, with the significant increase in the number of home runs comes some scrutiny and questions. Many around baseball are asking what the primary reason is for so many home runs thus far during the season.
Why some are concerned with the ball being juiced or players using performance enhancing drugs, many others consider it a new era in MLB, one where just three outcomes really matter – walk, home run and strikeout.
Baseball is not placing much emphasis any longer on defense, batting average or base running. It is about either striking batters out or going deep on the pitcher.
Regardless of why the increase in home runs is taking place, sportsbooks have not let it slip past them. More homers should mean more runs, which should mean more OVERs being cashed.
However, as of the start of July the OVERs for MLB were only slightly higher at 594-545 or 52% compared to the UNDERs.
That data suggest, while homers are rising, sportsbooks are aware of that and apparently have adjusted to that.
To find an edge, bettors should look at pitchers with high strikeout or groundball rates per nine innings.
The top 10 in strikeout rate category have seen their games pitched cash on the UNDER 53% of the time.
The theory is more strikeouts equal less home runs and that appears to hold true in this comparison of the top 10.
Of course, these rankings do not take into account weather, defense, opposing pitchers or other variables, but when looking at a way to have an edge when it comes to betting run total in MLB, the theory looks sound.
The bigger edge may by with pitchers that force batters to hit groundballs. For the top 10 pitchers in giving up groundballs, the UNDER his season has cashed almost 56% of the time.
This theory is not perfect meaning picking a game with a top strikeout or groundball pitcher will not always equal an UNDER run total, but a significant advantage appears to be present.