Jose Altuve Favored to Win American MVP Award
August 11, 2017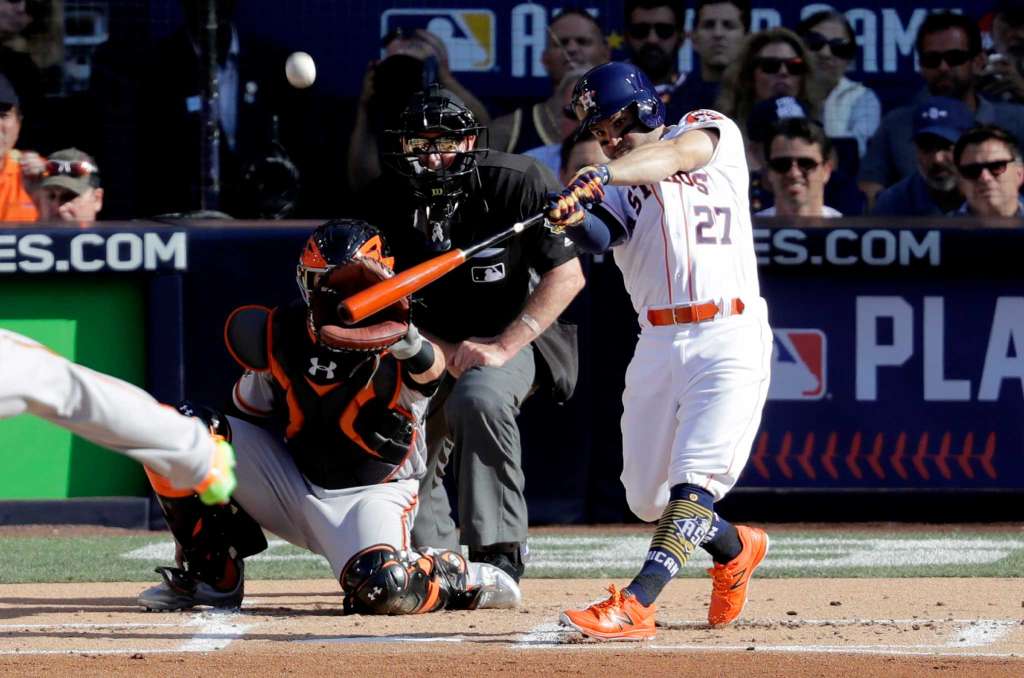 For many casual Major League Baseball bettors betting on Mike Trout to win the American League MVP award before the start of the season is an easy bet, since the talented Los Angeles Angels outfielder has already won two MVPs in his young career with the Angels.
However, fast forward to August and things do not look as promising for Trout. No one will question if he is the best overall player in today's game, but this season has not been one of his best.
The biggest reason Trout is not at the top of the list on futures boards for the AL MVP is the amount of time he was sidelined earlier in the season because of an injured thumb. Looking at his line of .343/.463/.703 shows just how well he is hitting the ball.
However, if you look at the futures board for the AL MVP, Trout sits a distant third behind Houston's Jose Altuve and New York's Aaron Judge.
Altuve is not that well known by casual baseball observes, but he should be. The Astros second baseman was third in AL MVP voting last season, tenth in 2015 and 13th during 2014.
Altuve is currently the favorite at 2 to 5 to win the AL MVP award and for good reason. The slash line for Altuve is .364/.434/.570 with a 176 OPS.
The Astros are the best team this season in the AL, Altuve is the team's best player and has been all season. One reason many baseball pundits like Altuve so much is he almost always makes contact and thus rarely strikes out. This season is has just 57 strikeouts, while hitting 17 home runs with 64 RBIs.
Second behind Altuve with the next shortest odds to win the AL MVP is Aaron Judge the rookie sensation from the New York Yankees. Judge has odds of 2 to 1 to win the award. At the All-Star break, Judge was favored to win the AL MVP.
He will likely win the AL Rookie of the Year and leads the AL in home runs, runs scored, walks, and OBP.
Behind Judge on the futures board is Trout at a distant 12 to 1. Following Trout and rounding out the top 5 shortest odds are George Springer at 50 to 1 and Mookie Betts at 66 to 1.