Long Shots With NCAA College Basketball Championship Value
July 25, 2016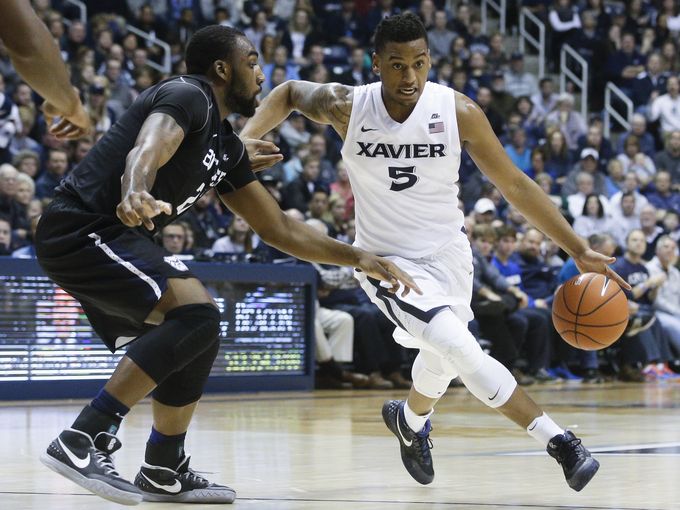 Although the opening tipoff of the NCAA College Basketball is still over four months away that does not mean it is too early to bet on the college basketball futures.
Of course there are the perennial favorites and contenders each year on the futures boards such as Kentucky, Duke, Kansas, Michigan State as well as Villanova, but taking one of them will take the fun out of going for a long shot with value.
One team that fits that is Xavier. Last season they failed to put Wisconsin away in the NCAA Tournament's second round and an at the buzzer shot ended their season.
However, Xavier has four of its five starters returning with Trevon Bluiett topping all of them. At +2800, this long shot has value as the team's defense could stop in opponent this season.
The Connecticut Huskies have won it all in the past with players on the roster that eventually play in the NBA. The talent is not as deep this season but a big recruiting class arrives this fall and at +5000 the Huskies could be the long shot to take.
Seton Hall has experience and talent that makes for a good combination. Five sophomores last year gelled into one of the top teams in the nation with a Big East title for just the first time in 22 years.
One of the five sophomore's starting, Isaiah Whitehead, was lost to Connecticut due to the draft.
With the players that remain and those that were recruited the team is prepared to go even further this season.
UCLA will have a great deal of talent this season. The Bruins currently are +10,000 to win the NCAA title.
With Steve Alford at the helm for the Bruins, the Bruins will be stronger than last season and could have food value at +10000 to take a show at them.