Los Angeles Dodgers Odds to Win World Series Get Shorter
August 22, 2017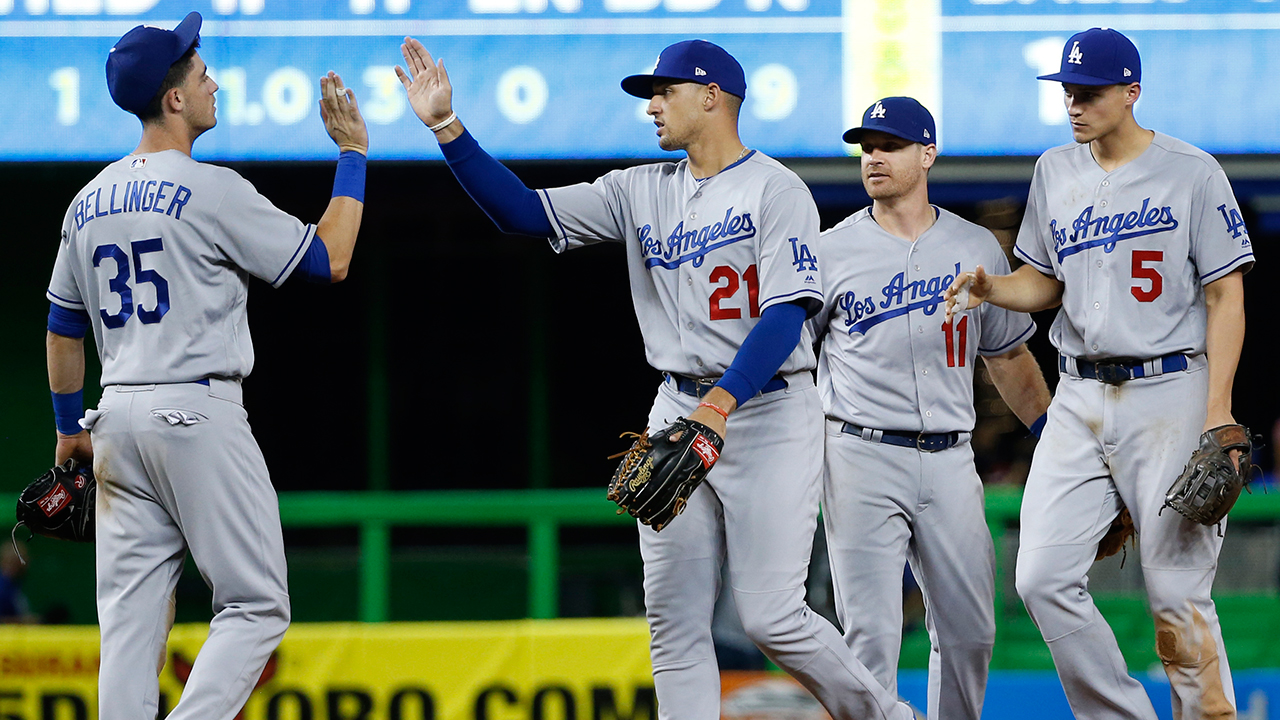 The Los Angeles Dodgers continue their complete dominance in Major League Baseball and as long as they continue that, their futures price for the World Series will continue to get shorter and shorter.
Los Angeles could set a new single season record for wins if they can finish their season 29-10 or better over their final 39 games. The Dodgers are 13-4, which is a winning percentage of .765, since the league's trade deadline of July 31.
However, it is the World Series futures that interest more MLB bettors. Los Angeles is now +225 to win this year's Fall Classic, making them the odds on favorite.
The Houston Astros are the next closest at +500, while the Washington Nationals, Cleveland Indians and Boston Red Sox are +700 and the Chicago Cubs +850. Those six teams are the only six in baseball with World Series odds of less than 10 to 1.
With a team ERA of 3.05 since returning from the All-Star break, it is pitching that has been the Dodgers' strength, even without its ace Clayton Kershaw pitching the past month due to a bad back.
Kershaw has pitched just twice since the All-Star break and on the season is 15-2 with an ERA of 2.04. He should return soon to the Dodgers' rotation, which will make life even more miserable for their opponents.
The Dodgers have not lost a series since early June against the Washington Nationals, which is a streak that stretches over 20 consecutive series, beating opponents like the Cleveland Indians and Arizona Diamondbacks to name just a couple.
The Dodgers have a big showdown with Washington in mid-September, which is for all intents and purposes a National League Championship preview.
If Los Angeles can win two or three games against the Nationals on the road their futures line could drop to a negative number, which is not attractive for any sports bettor.
Therefore, with the Dodgers currently at +225 if might be the best time to wager on the Blue Crew to win this year's Fall Classic.
The Dodgers are currently 88-35 and lead the NL West by 20 ½ games over the second place Colorado Rockies with just 39 games left on the regular season schedule.