McGregor vs Mayweather: Props Attracting Huge Action on Sportsbooks
August 25, 2017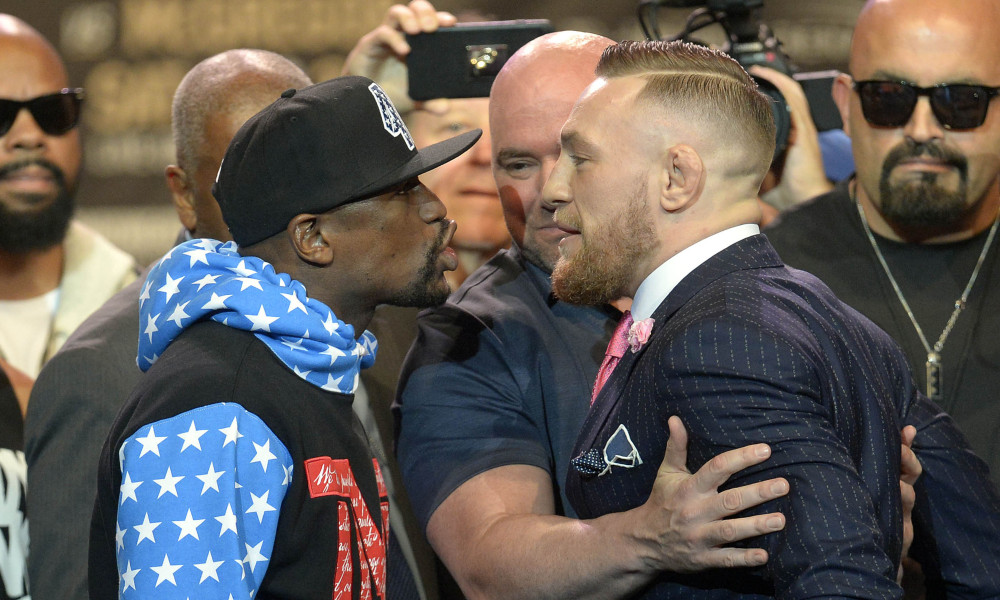 From a sports betting perspective the big bout on Saturday night between Floyd Mayweather Jr. and Conor McGregor is the Super Bowl of boxing, with record sums of money expected to be bet on the bout.
Therefore it is only logical that sportsbooks have been offering an array of props bets to sports bettors on online and in Las Vegas.
The most intriguing of all props might just be the one that asks if the bout will actually be held. One sportsbooks decided that would be a good bet. The prop asks if the bout would be canceled with the Yes opening at +350 and the No -550 chalk.
That prop was closed however after the No was bet up over -1350 with the Yes going down to +600.
Betting shops said a great deal of action is being received on a prop that asks if Mayweather will be knocked down. On that prop the majority of bets are on the Yes.
The No opened at -700 while the Yes was +500, but the No is now -400 and the Yes +320 on one online shop.
One of the most popular props and one that is seeing more action on a majority of sportsbooks is if the fight will go the distance of 12 rounds. The No opened at -300, with the Yes +350. Currently the No can be found for between -250 and -275 while the Yes is available between +225 and +210.
At some sportsbooks that prop has drawn well into the high five figures. However, sportsbooks said that was not too surprising since everything involving the bout is receiving loads of action.
Sportsbooks have seen liabilities grow on certain props for example if McGregor will win in Round 1 opened with odds of between +3500 and +4000 and is now down to +1500. It appears that bettors believe that if McGregor will win it will be early, and for many real early.
Another prop attracting a large amount of money on some books is McGregor winning by knockout. Action well into the six figures has been placed on this prop with the open of between +600 and +700 now down to +350 and +300.
It seems most props have liability on McGregor, but one prop has created a large amount of liability on Mayweather. The prop has the champion winning by knockout that opened for some props at -120 and has been bet to -170.
However, for the vast majority of books, whatever has McGregor's name on it; it has become a liability for them.