Miami Still Has Value Without Tannehill
August 17, 2017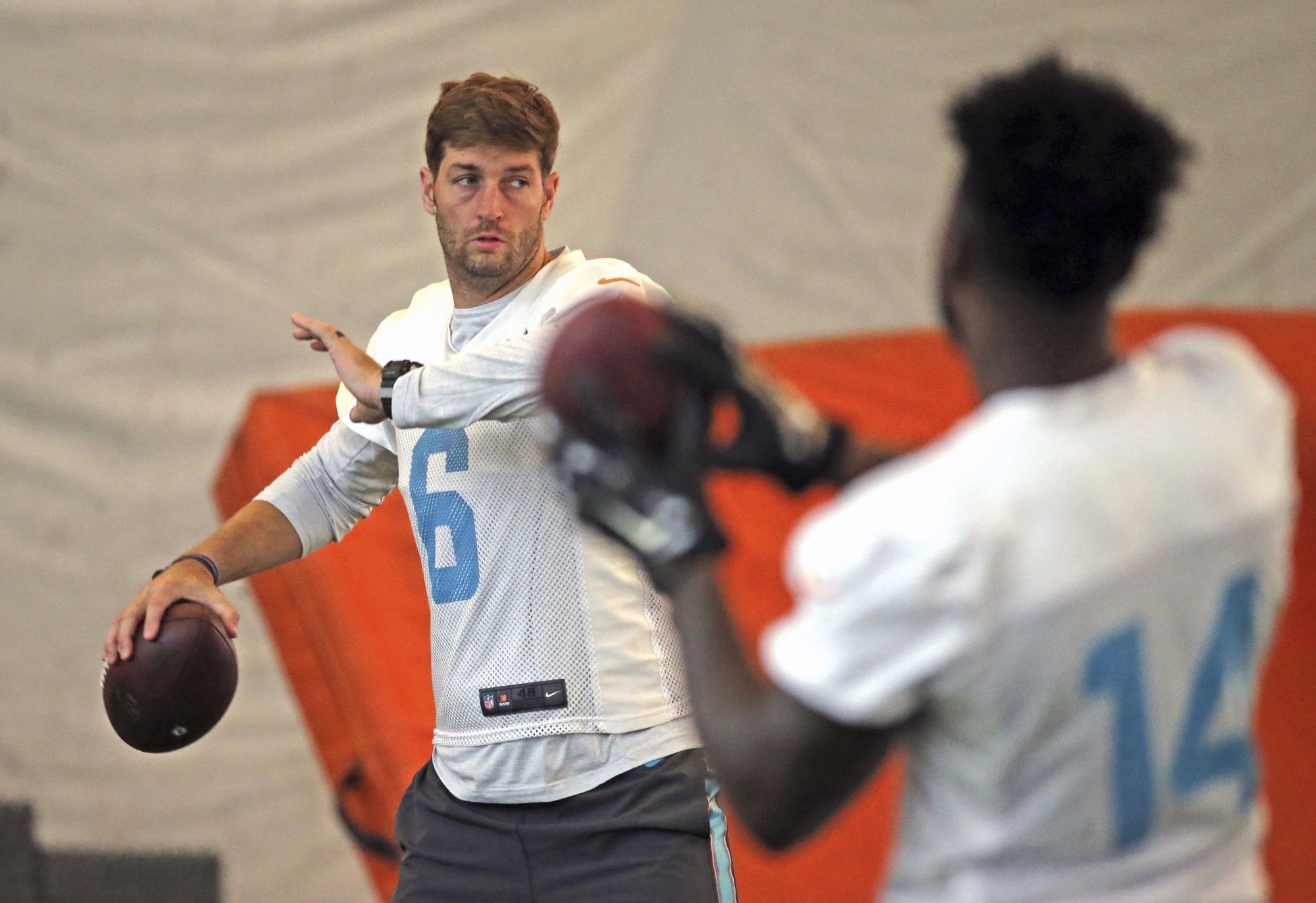 How an NFL team reacts to adversity tells a quick story of what one can expect about their season.
Last year, the Minnesota Vikings traded a pair of high draft picks to get Sam Bradford after Teddy Bridgewater went down with a season ending injury. The Vikings could only muster an 8-8 season under Bradford.
However, Dallas lost its starting quarterback Tony Romo and unheralded rookie Dak Prescott took over leading the Cowboys to a 13-3 regular season record and the NFC East title.
The Miami Dolphins are the latest NFL team to be given bad news about their quarterback. Ryan Tannehill will miss time due to a knee injury and the Fins promptly signed retired signal caller Jay Cutler. When Tannehill was hurt the odds for the Dolphins to win the AFC East hardly budged.
The odds did not move after Tannehill was injured and Cutler signed due to the Miami not downgrading. Tannehill and Cutler's stats are similar and having Cutler under center does not affect the team negatively on offense.
Add to that the fact Cutler played under Adam Gase the Miami head coach when Gase was with the Bears and it makes for a more seamless transition for Cutler.
Without giving up a draft pick or two or needing to place trust in a rookie or have a backup starting, the Dolphins brought in a new quarterback who is equal to their starter.
With Tannehill or Cutler under center, the AFC East is a longshot at best with the New England Patriots the overwhelming favorites to win their ninth straight division title. However, the Dolphins have the second shortest odds to win the AFC East with or without Tannehill under center.
What could be more devastating for the Dolphins than the Tannehill injury is the season ending torn ACL suffered by Raekwon McMillan a second round draft pick at linebacker who was expected to start or at least play often. If he is not replaced, the lack of depth will hurt the defense and be exploited by opponents all season.
Last season the Dolphins were 8-2 in games that were determined by one score, but that is not likely the case this season. If they win division games early they could reach the playoffs for the second straight season taking advantage of the four games against the Jets and Bills combined.
A solid bet for the Dolphins is even money that they finish second in the AFC East or 5 to 4 they win over 7.5 games.