New England Has Struggled Against the Spread With Cheffers Officiating Crew
January 31, 2017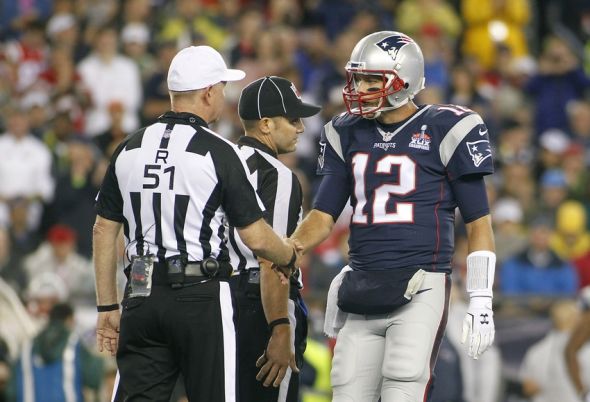 The Super Bowl has an array of different betting angles and past and present betting trends. Many bettors will look at whether the playing field is natural grass or artificial turf, if the game is indoors or out or past games between the two teams.
One angle often over looked but carries some weight is the officials working the game. For many handicappers, the officiating crew for the game must be taken into consideration when making a wager on any game including the Super Bowl.
Carl Cheffers and his crew will officiate Super Bowl LI on Sunday when the Atlanta Falcons meet the New England Patriots.
Cheffers has been an NFL referee since 2008. During that period, he has refereed eight games the New England Patriots have played. In those eight games, the Patriots are 6-2 straight up, but only 2-5-1 against the spread.
For a profitable (55% win rate in the regular season against the spread) during the six seasons Cheffers had officiated New England games, that jumps off the page.
New England covered the number in each of the two games that Cheffers worked during the 2010 season but none others. They did not cover in three consecutive games Cheffers worked during 2011, 2013 and 2015 heading into Sunday's Super Bowl LI, though last season against Pittsburgh the game ended in a push.
This season, Cheffers games have seen the favorites go 9-8 ATS and the over/under go 9-8 as well.
Nevertheless, heading into Super Bowl LI on Sunday the UNDER is on a big run. Seven of the past nine games as well as three straight have cashed on the UNDER with only an average of 38.4 points being scored by the two teams in those 7 games that cashed UNDER.
Of course, before going any further one must remember referee stats should not being any bettor's foundation for picking a game, but it could help to support a decision made by a bettor.
New England is normally a team that is above .500 against the spread and when they are must 2-5-1 ATS with a specific referee working the game, it needs to be taken into consideration.
While Cheffers and his crew are one of the best officiating the game today and very respected across the NFL, it will be interesting to watch if New England's struggles ATS continue with the Cheffers crew working on Sunday.