NFC West is Changing With Rams Taking Control
October 4, 2017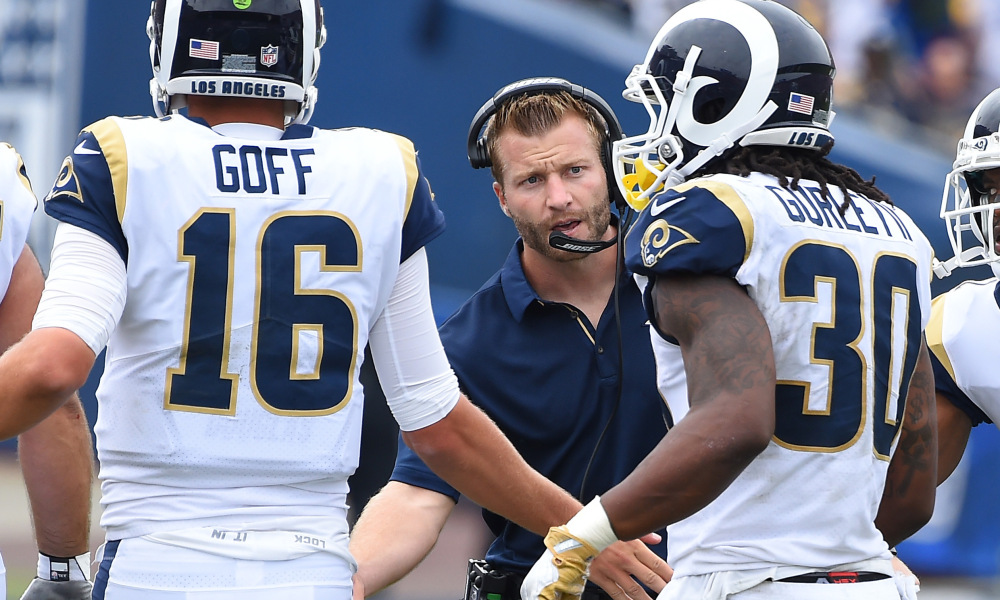 The NFC West has been ruled for years by the Seattle Seahawks, with occasional competition from the Arizona Cardinals. However, it appears the division is on the verge of a big change as the upstart Los Angeles Rams have become highly competitive foes for the other three NFC West teams.
Los Angeles is led by the league's youngest head coach in Sean McVay who is just 31 years old. Los Angeles has the NFL's top scoring offense and the Rams are in first place in the NFC West at 3-1.
McVay's offensive prowess has rejuvenated the careers of running back Todd Gurley and quarterback Jared Goff.
When it comes to Seattle, the Seahawks are struggling at 2-2 overall and 0-2 on the road. The team is battling injuries on both sides of the line and its offensive line has been called one of the NFL's worst.
The Seahawks did show their firepower during the second half against Indianapolis last week, but their lapses on both offense and defense have hurt.
Because of that, Los Angeles is 2.5-point chalk in Sunday's matchup at home against Seattle. If that appears to be a rare thing, it is. The Rams have not closed any game as the favorite versus Seattle since November of 2011.
Consider that for a moment. The teams played twice per season so that is 10 games the two have played head to head since the Rams were the favorite.
The Rams have been favored over Seattle just seven times in 35 games dating back to 1985. Seattle was not a member of the NFC until 2002 therefore games between the team during the 1980s and 1990s did not take place often.
However, since 2002, when the two teams were in the NFC West for the first time, The Rams have been favored just five times over Seattle going 2-3 straight up and 1-4 against the spread.
This season appears as though things might change. The Rams offense is playing superbly, and the stalwart defense that Seattle is known for has started to show cracks in both the front seven and secondary.
Nevertheless, this is all speculation until the two meet on Sunday and we can all see for ourselves if the Rams are truly the team to beat in the NFC West.