NFL Futures for Rookie of Year and Most Valuable Player
July 9, 2017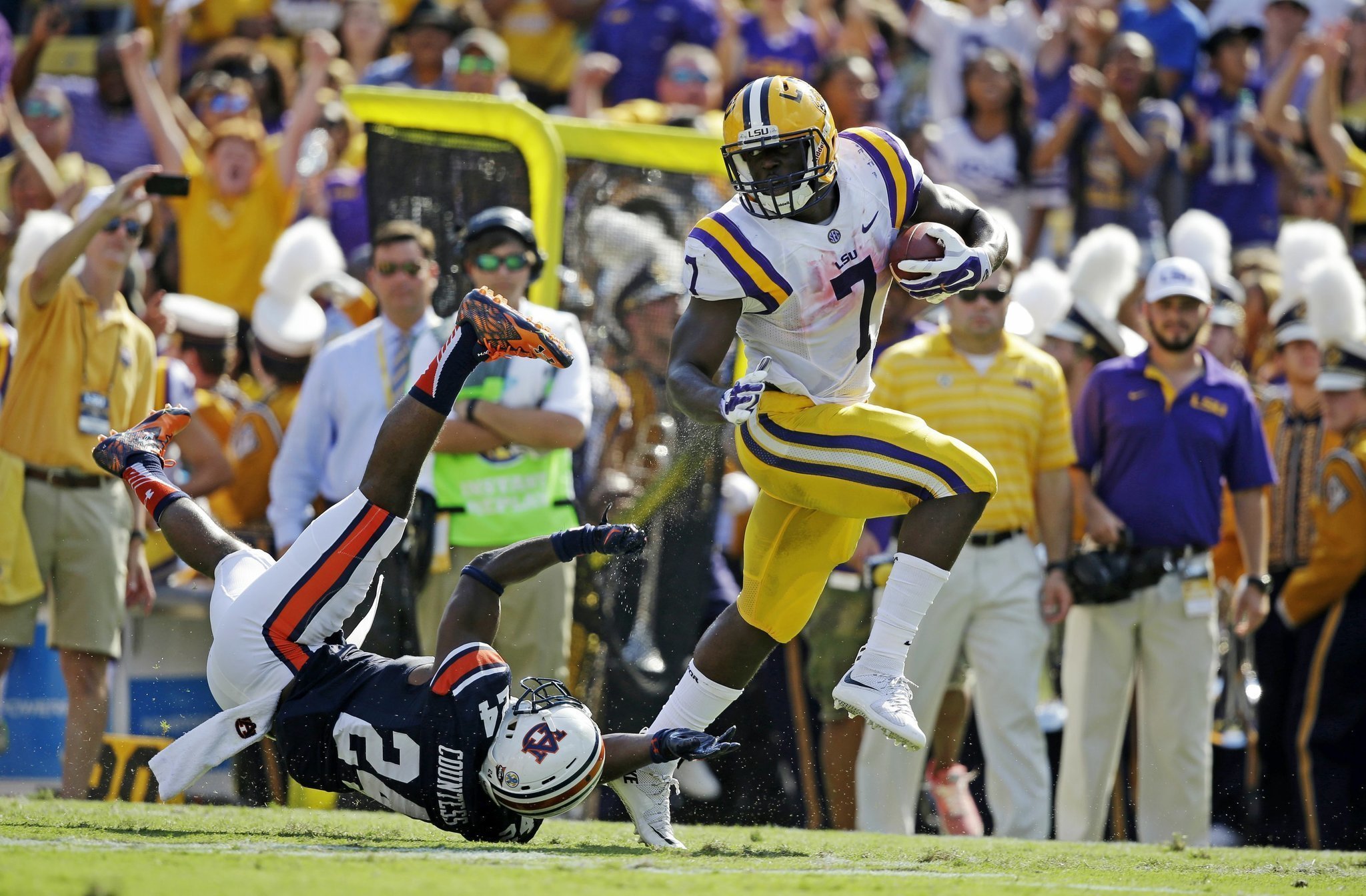 The 2017-18 NFL regular season starts September 7 and betting odds on two popular individual awards are starting to attract a number of bettors on the NFL futures boards. The two awards are the Offensive Rookie of the Year and the Most Valuable Player award.
The favorite for Rookie of the Year for sportsbooks is Leonard Fournette a running back from LSU who will play for the Jacksonville Jaguars. His early odds are 9 to 2, but right behind the running back is Deshaun Watson the new signal caller for the Houston Texas who was drafted out of Clemson and is 5 to 1 to win the ROY award.
Christian McCaffrey a former running back with Stanford will play for Carolina and has the third shortest odds at 6 to 1, while Corey Davis a wide receiver who played college at Western Michigan and will suit up for Tennessee is next at 8 to 1.
As for the Most Valuable Player award, quarterbacks are the top choices by odds makers. Tom Brady the veteran signal caller for the New England Patriots tops that list at 4 to 1.
Sitting just behind Brady are two other quarterbacks. Green Bay quarterback Aaron Rodgers and Seattle QB Russell Wilson are both 8 to 1 to win the league's MVP award.
It is not unusual to have quarterbacks at the top of the futures lists for the MVP award since a signal caller has won the award the past four years and 9 of the past 10.
If bettors expect a running back to overtake a quarterback to win the MVP award, the two players with the shortest odds at that position are Dallas running back Ezekiel Elliott at 16 to 1 and Arizona Cardinals back David Johnson at 25 to 1.
Top 10 odds to win Rookie of the Year
Leonard Fournette (JAX) 9 to 2
Deshaun Watson (HOU) 5 to 1
Christian McCaffrey (CAR) 6 to 1
Corey Davis (TEN) 8 to 1
Dalvin Cook (MIN) 10 to 1
Mike Williams (LAC) 12 to 1
O.J. Howard (TB) 12 to 1
Joe Mixon (CIN) 14 to 1
John Ross (CIN) 14 to 1
DeShone Kizer (CLE) 16 to 1
Top 10 odds to Win NFL Most Valuable Player Award
Tom Brady (NE) 4 to 1
Aaron Rodgers (GB) 8 to 1
Russell Wilson (SEA) 10 to 1
Ben Roethlisberger (PIT) 12 to 1
Dak Prescott (DAL) 12 to 1
Matt Ryan (ATL) 14 to 1
Ezekiel Elliott (DAL) 16 to 1
Derek Carr (OAK) 20 to 1
Cam Newton (CAR) 22 to 1
David Johnson (ARI) 25 to 1