NFL MVP Futures Update: Aaron Rodgers Favorite, Brady Close Second
July 18, 2018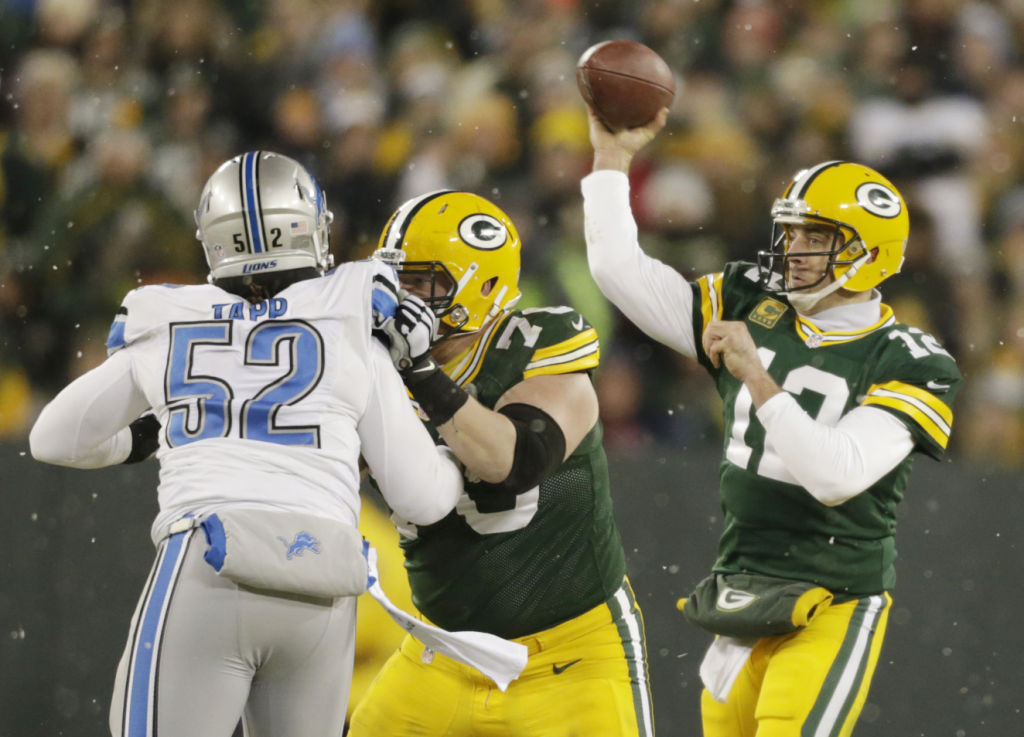 The start of the 2018 NFL regular season is less than two months away and that means the futures boards from over/under win totals to the MVP are heating up. One of the most popular futures boards is the NFL MVP.
In the latest update of the NFL MVP, Green Bay quarterback Aaron Rodgers took over the top spot on the board with +550 odds surpassing the previous leader New England's quarterback Tom Brady, who is now sitting at +800. Just behind Brady, the reigning MVP, is Philadelphia quarterback Carson Wentz. Last season Wentz was the front runner for MVP honors until he injured his knee in December during Week 13.
Aaron Rodgers is fully recovered from his broken clavicle and with adjustments made to the Packers' roster he might have the talent around him to help him take Green Bay on a deep run in the postseason and win the NFL MVP award. The Packers acquired Jimmy Graham and Marcades Lewis, both tight ends, to give Rodgers more targets in the red zone.
Davante Adams emerged last season as the star receiver for the Packers and his talent should make it easier to move on from the Jordy Nelson era.
When it comes to picking a player to bet on for MVP bettors should consider that quarterbacks rule. Since 2001, only three running backs have won the MVP award with the last being Adrian Peterson in 2012 and prior to him LaDainian Tomlinson in 2006 and Shaun Alexander the previous year in 2005.
Since 2006, just one running back, Peterson during 2012, has finished in the MVP's top three in voting. Therefore, those stats as well as a shift by teams in the NFL to focus more on the passing game makes it difficult to believe any rusher will win the award.
Two young quarterbacks worth looking at are the 49ers' Jimmy Garoppolo and Houston's Deshaun Watson. Both did not play full season last year. Watson was injured after playing six games, although he did throw for 18 touchdowns in his six games played, prior to going down with a torn ACL.
Garoppolo came on the scene later in the season and led the 49ers to five consecutive wins to end the regular season.
New Orleans Saints QB Drew Brees, at +1500, is another solid choice as he looks to lead the Saints back to the playoffs for a second straight season. He is a perennial 4,000 yards plus passing quarterback.