NFL Offensive Rookie of Year Odds Updated
August 2, 2018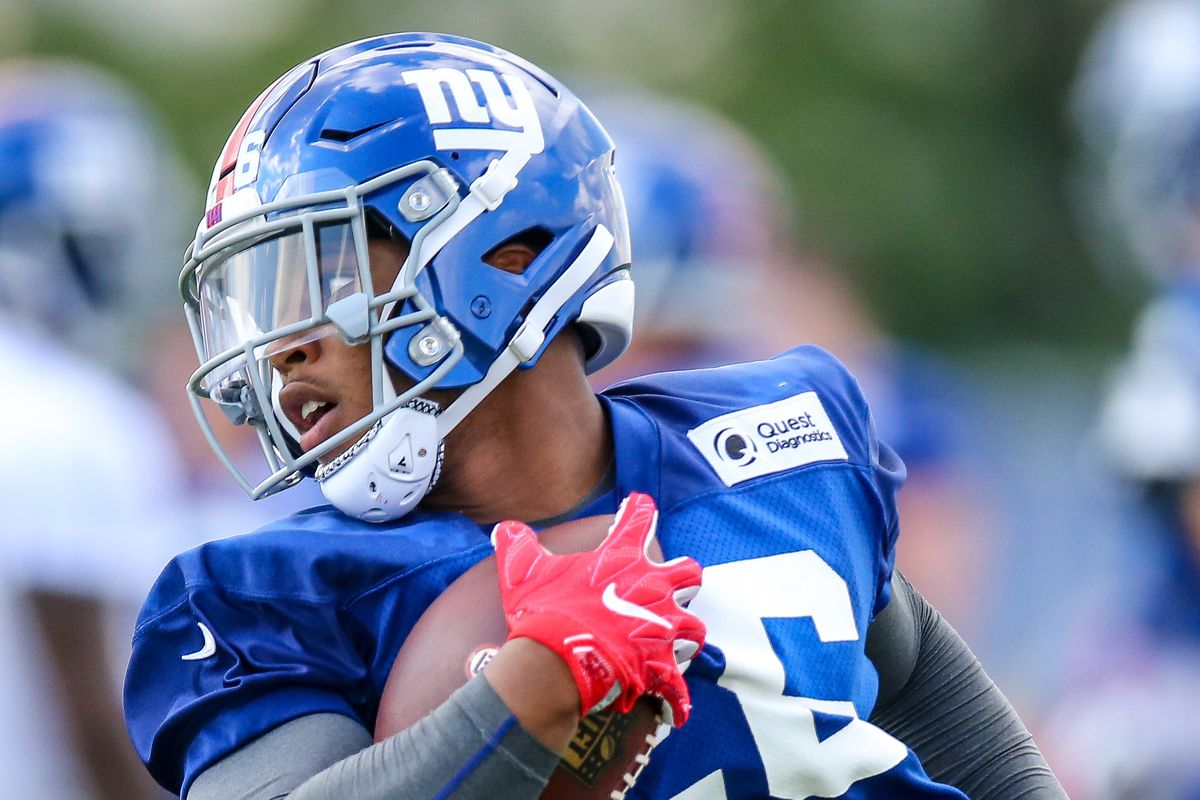 The 2018 NFL regular season is just over a month away and rookies are preparing to play in their first NFL preseason games later this week.
During the first round of the NFL draft, five quarterbacks were picked including the No. 1 pick overall Baker Mayfield by the Cleveland Browns. However, none of the five are favored to win the NFL Offensive Rookie of the Year, making the race wide open.
Odds makers have New York Giants running back Saquon Barkley as their favorite ahead of the five quarterbacks. Barkley, who played at Penn State, was the second pick overall and considered to be a star in the making with his versatility of running and catching the ball.
The Giants opted to grab Barkley at No. 2 rather than select one of the talented quarterbacks available and are likely to hand the ball early and often to Barkley from the first game of the season.
Browns signal caller Mayfield has the second shortest odds to by ROY and is the first of the quarterbacks on the list. The Browns are expected to start the regular season with Mayfield as their backup behind Tyrod Taylor and Mayfield might not see action for an extended period.
Josh Rosen is third on the odds makers list. He will likely start the regular season as Sam Bradford's backup with the Arizona Cardinals, but Bradford's career has been beset with injuries and if he suffers another injury the door could open early for Rosen.
Three other quarterbacks taken in the first round – Josh Allen, Sam Darnold and Lamar Jackson – are amongst the top 10 ROY candidates as is Derrius Guice a running back.
Although Sam Darnold is not high on the list, he may be one of the first rookie quarterbacks to play regularly. The New York Jets draftee signed a deal earlier this week and reported to Jets camp. He is battling veteran Josh McCown and former Vikings QB Teddy Bridgewater for the starting job and playing time.
Derrius Guice, drafted by the Washington Redskins out of LSU, has been projected as the opening game starter at running back for the Redskins. Since he will see action beginning the season, his odds could become even shorter as the season moves forward.
2018 NFL Offensive Rookie of the Year 
Saquon Barkley +125
Baker Mayfield +550
Josh Rosen +825
Josh Allen +1300
Derrius Guice +1300
Lamar Jackson +1550
Sam Darnold +2100
Ronald Jones II +2400
Rashaad Penny +2100
Sony Michel +2500