NFL Week 13 Betting Results
December 5, 2016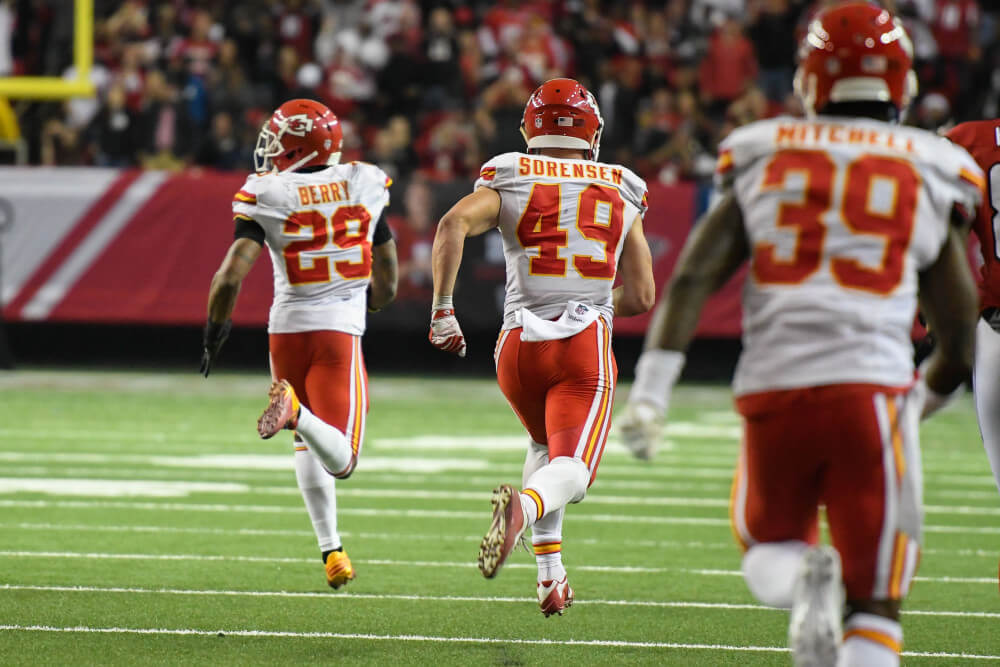 Week 13 of the NFL regular season is in the books with the exception of Monday's game between the Colts and Jets. Here is a quick rundown of the betting results for the week.
Favorites were 10-4 straight up and 9-5 against the spread. Home teams were 9-5 SU and 10-4 ATS. The Over/Under was 6-7-1 for the week.
The three biggest underdogs to win outright were Detroit +6 over New Orleans 28-13, Kansas City +5 over Atlanta 29-28 and Tampa Bay +3.5 over San Diego 28-21.
The three biggest favorites that covered were New England -13 over the Los Angeles Rams 26-10, Seattle -8 over Carolina 40-7 and Pittsburgh -6.5 over the New York Giants.
The Chiefs beat the Falcons on the road posting their fifth straight road win and cover. The Chiefs over their last four games are 3-1 SU and ATS.
The Chiefs will play Oakland on Thursday this week at home. Kansas City beat the Raiders on October 16 by the score of 26-10. Expect very cold weather and wind for Thursday's game.
Tampa Bay won again on the road with a 28-21 victory over San Diego, as 3.5-point dogs. The win was Tampa Bay's fourth straight outright and against the spread. The Buccaneers are 5-1 SU and ATS in its six road games this season.
The UNDER had the slight edge of 6-7-1 this week. In three games that featured AFC teams the UNDER cashed in two of three, while in four games with NFC teams the over/under was 2-2. In the seven games featuring an AFC and NFC teams the UNDER was 2-4-1.
The OVER trend for teams on the West Coast traveling to the East Coast did not hold up this week as the Rams were beaten by New England 26-10 with the 36 points cashing UNDER. This coming week, two games fall into that trend with Arizona visiting Miami and San Diego traveling to Carolina, where both should trend toward the OVER.