Odds Makers Favor Vikings over Packers in NFC North
July 28, 2018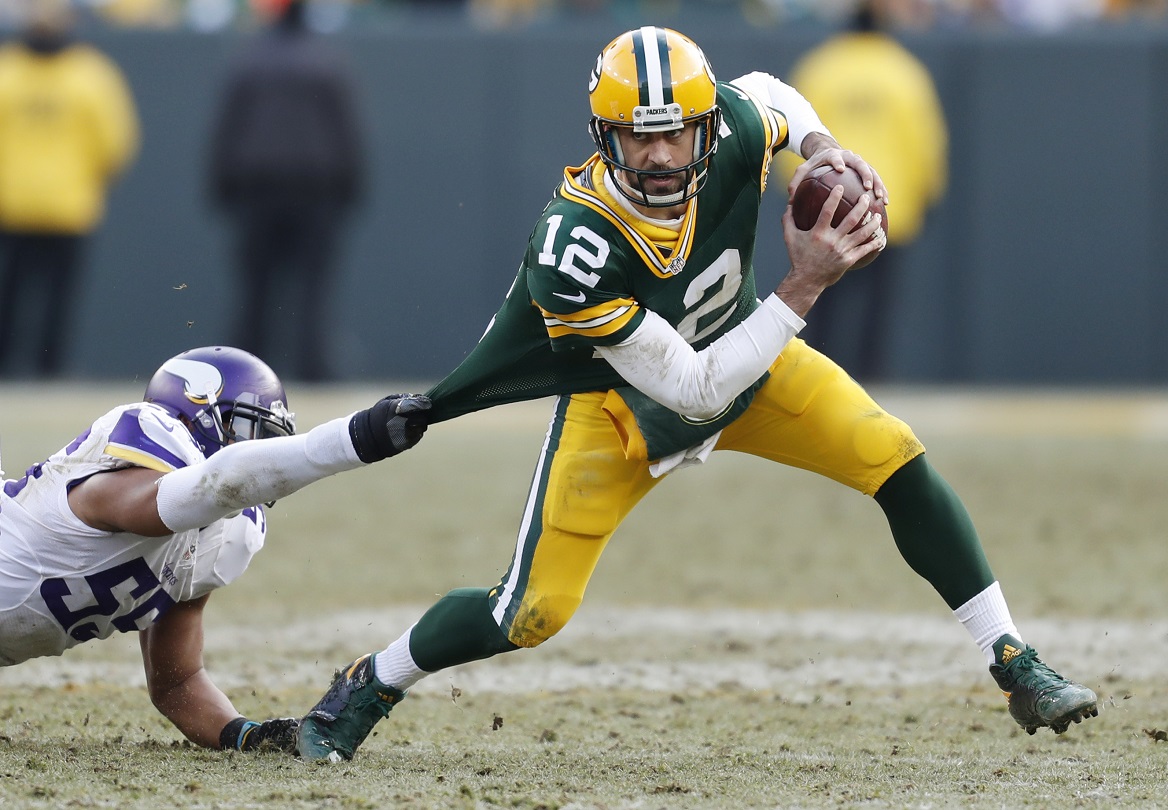 The opening kickoff of the 2018 NFL regular season is just over one month and one of the most competitive divisions in the league is expected to be the NFC North. Two teams are looked upon as Super Bowl contenders in the division.
Last season, the Minnesota Vikings won the division and reached the NFC Championship game. The Vikings have a new quarterback in Kirk Cousins and believe he will help them go one game further and reach Super Bowl 53.
While Minnesota (+120) is the current favorite to repeat as the division champions, the Green Bay Packers (+145) are expected to challenge the Vikings for both the division and conference titles.
The Packers were favored to win the division in 2017 but Green Bay's season ended in disappointment after former MVP quarterback Aaron Rodgers was injured and missed a large portion of the regular season and the team failed to reach the playoffs. However, Rodgers is 100% recovered from his injury of last year and he looks to lead the team to the division crown and make a deep run in the playoffs.
The other two teams in the NFC North are longshots. The Detroit Lions (+650) have one of the conference's best quarterbacks in Matthew Stafford but not enough outstanding talent at other skills positions to keep up with both the Vikings and Packers.
The Chicago Bears (+845) have a new coach, new talent on both sides of the ball and second year signal caller Mitchell Trubisky, but still are far short in overall talent compared to Minnesota and Green Bay.
Last season, Minnesota finished 13-3 overall and easily won the division title over second place Detroit (9-7). With Cousins now under center the Vikings offense should improve its passing game, but the Packers (7-9) will have a healthy Rodgers back and should give the Vikings all they can handle.
The Vikings return a strong set of wide receivers for Cousins to throw to and one of the league's best defenses. While Rodgers returns healthy, he does not have the depth at wide receiver that Cousins will have in Minnesota and the Packers do not have a defense anywhere near as talented as that of the Vikings.
The Lions and Bears (5-11) can only hope to have strong seasons outside the division and upset the Vikings and Packers in one of their two meetings with each, in an attempt to earn a wildcard spot in the NFC, but that scenario is unlikely either of the two.
NFC North Champions
Minnesota with the addition of Cousins will win the division title, while Green Bay will be a close second and earn one of the two NFC wildcard spots.