Offenses That Surprised During NFL Preseason, Rushing Making a Return
September 4, 2016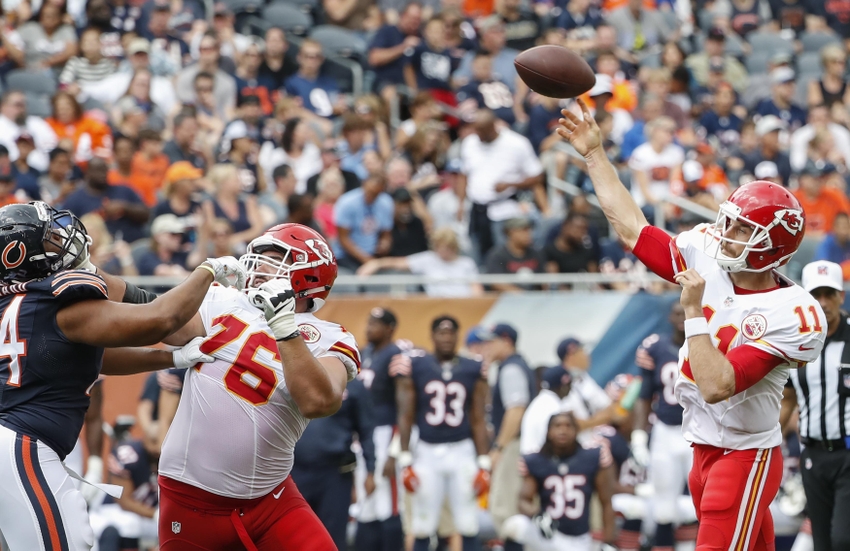 With just a pair of games left in the first full weekend of college football, many sports bettors are switching their thinking procession over to Week 1 of the NFL regular season that kicks off on Thursday September 8.
The preseason is not a complete indicator of how a team will play during the regular season but a few things could help a sports bettor handicap NFL games or prop bets this season.
Offenses That Surprised
Going into the preseason, it was known that offenses such as New England, Arizona and Carolina, would be very strong. However, a few others surprised during the preseason and could be of value to the bettor if the same holds true during the regular season.
The Kansas City Chiefs are one such offense. Last season, the Chiefs lost both of their top players in skill positions but were able to end the regular season with 11 consecutive wins.
Jamaal Charles the talented running back for the Chiefs will likely not play in Week 1, but the team has enough other running backs to carry the load until Charles returns.
Alex Smith the Kansas City quarterback looked very strong during Week 2 and 3 of the preseason completing a combined 29 of 42 passes for 318 yards and one touchdown.
Cleveland also surprised many with its preseason offense. Josh Gordon's return at wide receiver has given a huge boost to the Browns' offense. Robert Griffin III under center is paying dividends already.
Rushing Is Back
Running backs' names topped the list of players to watch, which means the running attack might be coming back. The NFL is now a passing league and this season it likely will remain that way, but the running game is making headway.
Look no further than Tennessee. The Titans running game is likely the best duo in the NFL. DeMarco Murray is the No. 1 guy, but last season's Heisman Trophy winner Derrick Henry is close behind..
Eddie Lacy could have a great season this year in Green Bay, while Adrian Peterson led the league last season in rushing and could get even more carries after Minnesota lost quarterback Teddy Bridgewater for the season.
The rushing game might not help a bettor handicap a game, but it could change the way they make prop bets on futures or in live play betting.