Patriots Futures Could Lengthen With Gronkowski Injury
December 3, 2016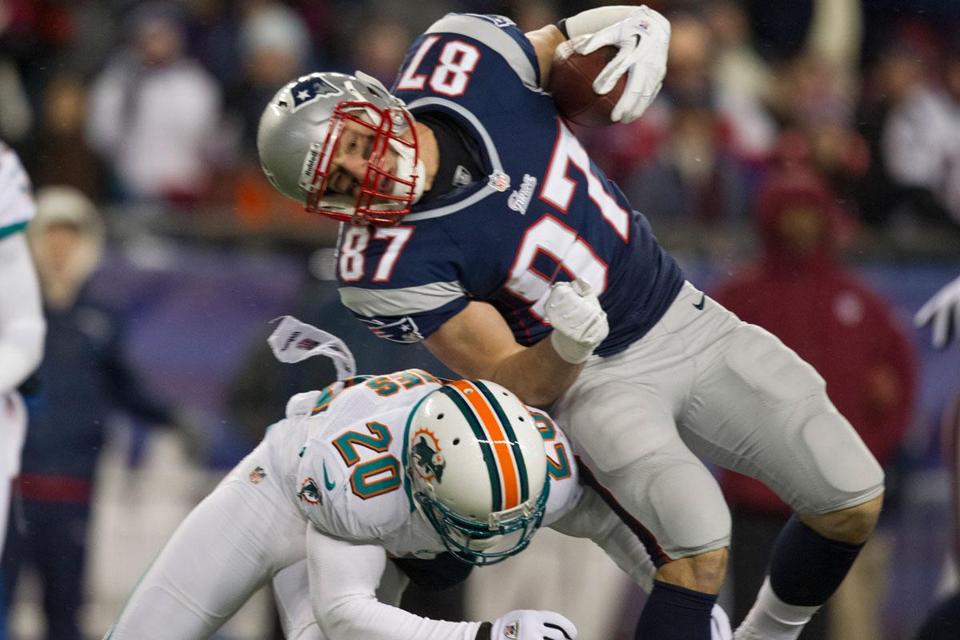 As of this week's futures board for Super Bowl LI, the New England Patriots are a big favorite to win sitting at 12 to 5 on many online sportsbooks, with the Dallas Cowboys the next closest at 4 to 1.
However, their chances to win the February 2017 Super Bowl took a big hit this week when on Thursday  they received bad news related to their tight end Rob Gronkowski, one of, if not the favorite target for quarterback Tom Brady.
Last week versus the Jets, Gronkowski returned to play after missing one game due to a lung/chest injury, but was injured early against the Jets with a back problem.
Earlier this week it appeared the injury was not serious and the Patriots tight end was given somewhat of a chance to return to action against the Rams.
However, on Thursday it was reported that Gronk's injury was more serious as he had a ruptured disc and underwent surgery Friday. Early prognosis is that he will miss at least 8 weeks.
That would mean the remainder of the regular season and through the AFC playoffs. There seems to be a glimmer of hope that he could return to play in Super Bowl LI if the Patriots reach the game by winning the AFC Championship.
Some consider Gronkowski to be the best receiving tight end of all time, but his career has been laced with injuries.
His presence and absence does affect Brady's numbers. When Gronkowski is on the field, Brady's numbers significantly improve.
Since 2010, when Gronk began his NFL career, Brady's rate of touchdowns to interceptions is 5 to 1 when the tight end plays and 2.6 to 1 when he does not.
The news of this has not appeared to shift the line for this week's game against the Rams +13, as Los Angeles is not that good of an opponent.
However, Gronk's absence will likely influence sportsbooks the next time they release their futures odds for the Super Bowl.
The current aforementioned 12 to 5 odds could be lengthened by sportsbooks due to the influence the tight end has on Brady's play when he is on the field and when he is not.