Patriots Solid Bet to Win AFC East, Conference and Super Bowl LII
August 15, 2017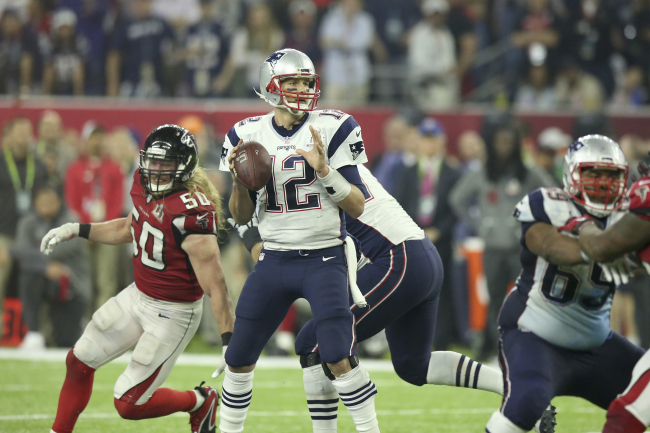 The 2016 New England Patriots finished the regular season 14-2 despite star quarterback Tom Brady missing the first four games of the season due to Deflategate. They tore through the rest of the AFC during the playoffs then pulled off one of the greatest comebacks in any sport to win Super Bowl LI.
What more could the Patriots do you ask, what about becoming the best team in NFL history. That is a bold statement to make, but this season's team looks stronger than ever as the preseason heads to its second week.
Super Bowl champions have tended to regress with three of the past five failing to reach the postseason the year after winning the Vince Lombardi trophy.
However, New England has kept its skill players intact, has talent on both sides of the ball and even filled a few holes with elite-level players.
At this time New England is sitting at +325 to win Super Bowl LII. The Patriots have had a first round bye in the postseason each of the seven seasons they have made Super Bowl appearances during the Bill Belichick/Brady era. In five of the seven, they were the top seed. This makes their path to the Super Bowl much easier.
However, winning two straight Super Bowls is difficult and that will play against them all season. The last team to do it, breathe deep…New England.
The defense will help a team win back to back Super Bowls, and last season they allowed a league best 16.3 points per game and upgraded the squad by adding Stephon Gilmore a talented cornerback. Gilmore and Malcolm Butler at the corners will give the Patriots one of the league's best duos at cornerback. A return to the Super Bowl looks probable.
The Pats are heavily favored in the AFC East at -1000. New England has won the AFC East 8 straight seasons and 13 of the past 14. The Bills, Jets and Dolphins are all expected to be mediocre at best. Betting New England to win the AFC East is a no brainer.
New England's win total sits at 12.5. The OVER might look tough at 13-3, 14-2, 15-1 or 16-0. However, last season the Pats were 14-2 after going 12-4 for four straight seasons, and have won 13 or more games during the regular season six times during the Belichick/Brady era.
Two tough games pop off the schedule at first glance – Atlanta at home in Week 7 and Pittsburgh on the road in Week 15. The OVER on 12.5 is not far-fetched.