Penguins Will Win Their Second Straight Stanley Cup
May 28, 2017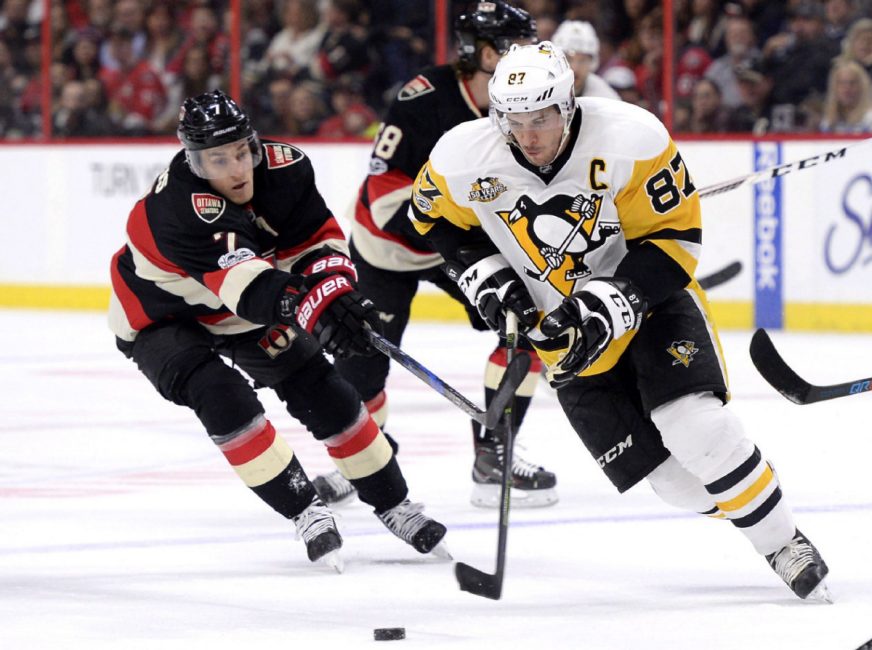 Repeating as champions in any sports is difficult, but even more so in hockey. However, the Pittsburgh Penguins have returned to the Stanley Cup Finals and have a strong chance to win the Cup for a second straight season.
If the Penguins can take home the Cup they will be the first NHL team since the 1997 and 1998 Detroit Red Wings to repeat as champions. Pittsburgh withstood all that the Blue Jackets, Capitals and the Senators could throw their way and will now meet the Nashville Predators in Game 1 of the Stanley Cup on Monday May 29.
The Penguins are 4 to 5 favorites to win the 2017 Stanley Cup. The Pens have not allowed injuries to important players get in their way as they marched through the postseason.
They lost goalie Matt Murray in Game 1 warmups of the first round. They lost Sidney Crosby to during Game 3 of the series with Washington, but kept going. Injuries, poor performances or any other negative issue has not stopped Pittsburgh from its quest of a second straight Cup.
With Crosby back the Penguins are even tougher, even though they played well without the best player in hockey.
Teams making a first trip to the Cup finals usually do not fare well and that does not look good for the Predators in their first visit to the finals.
Only one of the last five teams to reach their first Stanley Cup Finals ended up winning the title. On the other hand, teams trying to repeat as champions since 1927 are 24-13.
Add in home ice advantage and Pittsburgh appears to be well suited as the favorites to win Lord Stanley's Cup. The Pens are 16-7 at home during the postseason and have yet to lose two straight on their home ice.
The Predators are 7 to 5 heading into the series, but will find the going difficult against a Pittsburgh Penguins team that appears to be unstoppable in a seven-game series.