Penn State at Purdue Free Pick
February 17, 2018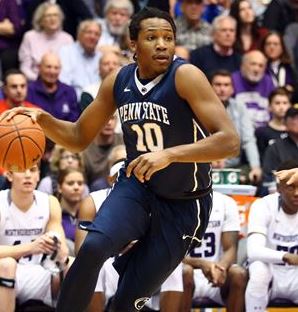 Our Sunday free selection is the primetime game of the night. Number 6 in the country Purdue hosts upstart Penn State. The game tips off at 8:00 PM. The spread is currently Purdue -7 points and the total is 144 points.
Before Purdue's loss to Ohio State ten days ago, they were riding high. They were #3 in the land and had a sparkling record of 23-2. They would've been poised to take over the number one spot as Virginia and Villanova both lost shortly thereafter. But losing to Ohio State really made the proverbial wheels come off. They have suffered two straight losses after that Ohio State defeat. They lost to Michigan State and Wisconsin. Things are not going well for Purdue.
Penn State, on the other hand, is riding high. They have won four games in a row including a very impressive domination of the same Ohio State team that beat Purdue (SBA pick was Penn State -120). They are scoring a lot of points and playing sound defense. Penn State relies on the play of their guards and their high three-point FG percentage.
Head to Head
Penn State is owned by Purdue. Purdue is 9-1 in the last ten games played against the Nittany Lions. Purdue is 6-4 against the spread in those same ten games. They last played a year ago and Purdue got the win vs. Penn State 74-70.
Purdue will need to exhibit great guard play of their own if they want to beat this Penn State team. They need the defense on the perimeter and they need to start hitting their shots from the outside. They have been in a tremendous slump shooting.
Purdue 3 pt. attempts over the last 6 games:
Vincent Edwards: 3-23 (13%)
Carsen Edwards: 13-35 (37%)
Dakota Mathias: 14-31 (45%)
Ryan Cline: 1-6 (17%)
P. J. Thompson: 5-20 (25%)
I think this is the game Purdue comes back and establishes itself. They know that they own Penn State. It's a mental and physical dominance. The -7 point spread is a gift and I really like Purdue in this spot laying these points. They should be able to beat them soundly and cover easily. The fans at Purdue will be energized and the players and fans will be feeding off one another. Bet Purdue now and be ready for March Madness basketball action.