Professional Sports Leagues Inching Closer to Supporting Sports Betting
May 14, 2017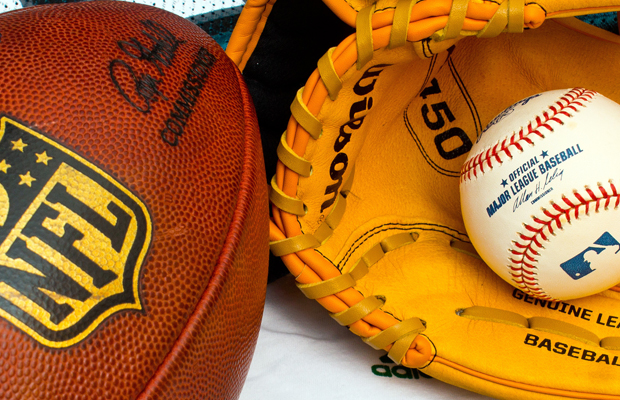 At one time, all U.S. Professional sports leagues had the exact same opinion related to sports betting, because of PASPA, which is legislation that bans sports betting,  was passed.
However, today it is quite obvious that the NFL, NBA, NHL and MLB do not have the same opinion any longer.
The NFL has kept it public opposition to legalizing sports betting, but it has become clear the league is on its own in that belief.
All four of the aforementioned pro sports leagues remain plaintiffs in the continuing sports betting case involving New Jersey, along with the NCAA. The five have been attempting to stop a law in NJ that allows unregulated sports betting.
However, two of the leagues – NBA and MLB – appear to have the opinion PASPA is no longer the answer.
The NHL has been quieter on its stance related to sports betting. However, it was the first of the four leagues to have one of its teams based in Las Vegas. The NHL does not appear bothered by the presence of sports betting in Nevada and it has allowed the new franchise to make deals with different casinos even though they have a sportsbook.
However, the NFL still opposes sports betting, but the Oakland Raiders will be moving to Las Vegas.
While some might not feel the NFL will change its stance, may have the opinion it is just a matter of time.
Here is why.
The NBA and MLB continue to show change related to betting and that will force NFL Commissioner Roger Goodell's hand sooner than later.
The NFL is headed to Las Vegas which was unthinkable just a few years ago.
Some NFL owners have spoken out anonymously that the league's stance against sports betting is not as strong as the public stance might suggest.
The NFL has had a number of different relationships with Daily Fantasy Sports Giants FanDuel and DraftKings and has not shied away from DFS even following the problems and controversies the past few years.
When the NFL is able to shed the idea or opinion that sports betting hurts the integrity of the sport, then it too will be ready to change PASPA and regulate and legalize sports betting.
A recent poll commissioned by the American Gaming Association involving the opinions of the American public about sports betting had some interesting results.
Close to 60% of those polled favor ending the federal ban on sports betting.
72% of those surveyed who consider themselves avid sports fans want sports betting legalized.
Over 60% of those between 18 and 36 want legalized sports betting.
Two thirds believe regulated sports betting would help generate much needed tax revenues for state and local communities.