Ratings for NFL Week 1 Down, Could Legalized Sports Betting Help?
September 17, 2017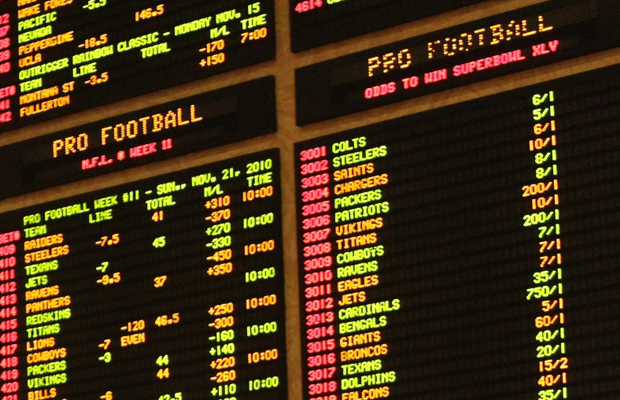 During Week 1 of the 2017 NFL regular season ratings were down by 13% as compared to 2016. Supporters of legalizing sports betting argue that the industry would play a big role in ending the drop in viewers.
NFL executives have blamed both Hurricane Harvey and Hurricane Irma for dismal Week 1 viewership saying that people in the U.S. were watching news networks rather than football last weekend.
Others call the NFL's explanation more empty excuses. The league blamed last fall's presidential race and election for the drop in television viewers.
Viewership to start the season on Thursday Football, along with games on CBS and FOX on Sunday, as well as Monday Night Football on ESPN was all lower in comparison to 2016. The only viewership that was up was for Sunday Night Football on NBC between NFC East rivals the New York Giants and Dallas Cowboys.
Legalizing sports betting would help bring back more interest to the NFL and take the spotlight off scandals in the league that have hurt including the protests over the national anthem, and concerns over safety of the game.
Analysts in the media industry say the next couple of week will be critical for the NFL. One such analyst says the rating trends will be closely followed because the NFL is where big money is and with less viewership advertising dollars could start to drop.
More money is bet on the NFL by Americans at sportsbooks both online and in Las Vegas than any of the other sports and the next most popular sport is a distant second.
On Thursday of this week the Houston Texans played the Cincinnati Bengals on Thursday Night Football. The game attracted more bets than any game that night for Major League Baseball and over five times the amount of money that was bet on any one of the college football games played that night.
Opening up the legalization of sports betting nationwide would produce more interest, more betting and more viewers following the sport.
A study in 2016 by Nielsen showed that adult NFL bettors watch as many as 19 more games annually than do casual fans of the game.
The U.S. Supreme Court agreed to hear the case of New Jersey. The state wants to legalize sports betting and the country's high court will be making a decision on the case during the fall or early in 2018.