Reasons Why Atlanta Could Win Super Bowl LI
January 30, 2017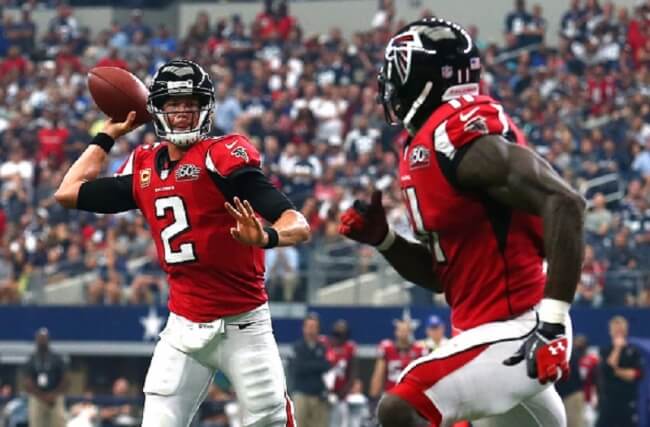 Atlanta has not won a Super Bowl since entering the NFL in 1966. However, the Falcons can put 51 years of bad memories to bed when they meet New England on Sunday in Super Bowl LI.
This is just the second time the franchise has played in a Super Bowl and its first in 18 years.
This season Atlanta's offense was the best in the NFL and looks for one more explosive output to win Super Bowl LI.
Here are three reasons why Atlanta could walk away with the win in Super Bowl LI.
New England Struggles Against Top Quarterbacks
It is no secret that New England has not played that many top quarterbacks this season. Two quarterbacks the Pats faced Russell Wilson and Joe Flacco were in the top 10 in passing rating. Both put up strong numbers against New England and Wilson led the Seahawks to a win on the road as an underdog.
New England did face Ben Roethlisberger, but he was No. 12 in passer rating. Big Ben has strong weapons on offense, but his top running back was injured the entire game.
Atlanta quarterback Matt Ryan has Julio Jones, Taylor Gabriel and Mohamed Sanu Sr. to throw to, and a running attack of Devonta Freeman along with Tevin Coleman.
Patriots Lose If They Do Not Force Turnovers
New England relies a great deal on the other team turning the ball over. New England did not force any turnovers in its two losses this season.
Atlanta does not turn the ball over as evidenced by just 11 turnovers all season in 18 games played. During their two playoff games, the Falcons have zero turnovers.
If New England does not force any turnovers, Ryan could dissect the secondary all night long with his pinpoint accuracy.
Falcons Defense Gets No Respect
Many football pundits cite the poor defense of Atlanta as the reason the Patriots will win the Super Bowl.
It is true Atlanta allowed the fifth most points during the regular season in the NFL. However, they also play in the division that is the highest scoring in the NFL.
Over the past 8 games played, the Atlanta defense is allowing only 20.4 points per game. In addition, the more than 9 points per game the defense allowed during the fourth quarter this season was due to teams chasing them and the Falcons leading by two to three touchdowns, which means the defense played more of a prevent and not tight man-to-man.