Reasons Why Each of the Four Teams Might Be A Risky Bet
January 21, 2017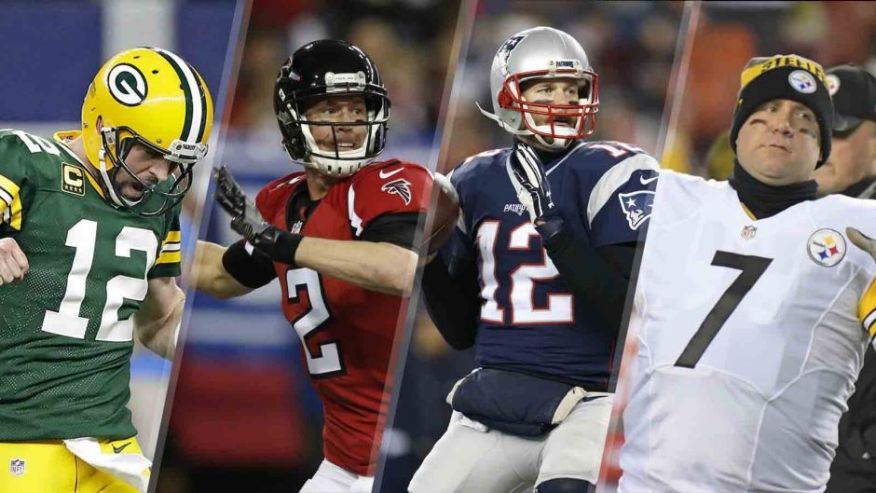 The four teams remaining in the NFL playoffs are a fine example of how important quarterbacks are to the success of a team. The four remaining quarterback have 7 Super Bowl victories between them as Tom Brady has four, Ben Roethlisberger 2 and Aaron Rodgers 1.
However, only two will move on after Sunday and just one will lift the Vince Lombardi trophy February 5 as the Super Bowl champion.
Here are a few reasons why each might not win the title.
Green Bay – The Packers will likely be without star wide receiver Jordy Nelson for the second straight game because of broken ribs.
However, the biggest reason to worry about Green Bay's success is its defense. Dallas carved them up for 302 passing yards and 3 passing touchdowns with a rookie at quarterback, what will Matt Ryan do with the top offense in the league.
Atlanta – Ryan has enjoyed the best season of his NFL career and should win the NFL MVP. However, his playoff troubles haunt him even though he played well last week.
His two career playoff wins are against Seattle. Against other teams, he is 0-4. His top receiver Julio Jones will be slowed due to a toe injury he aggravated last week. Adrian Clayborn a good pass rusher for Atlanta tore his biceps last week and is out.
Pittsburgh – The Steelers must worry that Tom Brady at home is 4-0 against the Steelers in his career with 15 touchdowns and no interceptions. Steelers coach Mike Tomlin has a 2-5 career record against the Patriots with Pittsburgh.
On the road this season, Roethlisberger has 9 touchdown passes and 9 interceptions versus a home ratio of 22/7.
New England – Pittsburgh is likely the only team the AFC has that can match the Patriots with offensive firepower. The Steelers also have the better overall players in skills positions with Le'Veon Bell at running back and Antonio Brown at wide receiver.
Tight end Jesse James could be the wildcard the Steelers need to pick up an important third down conversion or a red zone touchdown.
New England must stop Bell on the ground. The Steelers back has rushed for 308 of his 337 rushing yards in the 11 Steelers scoring drives in Pittsburgh's two playoff games.