Sportsbooks Loss in May Sets New Record For Basketball
July 2, 2017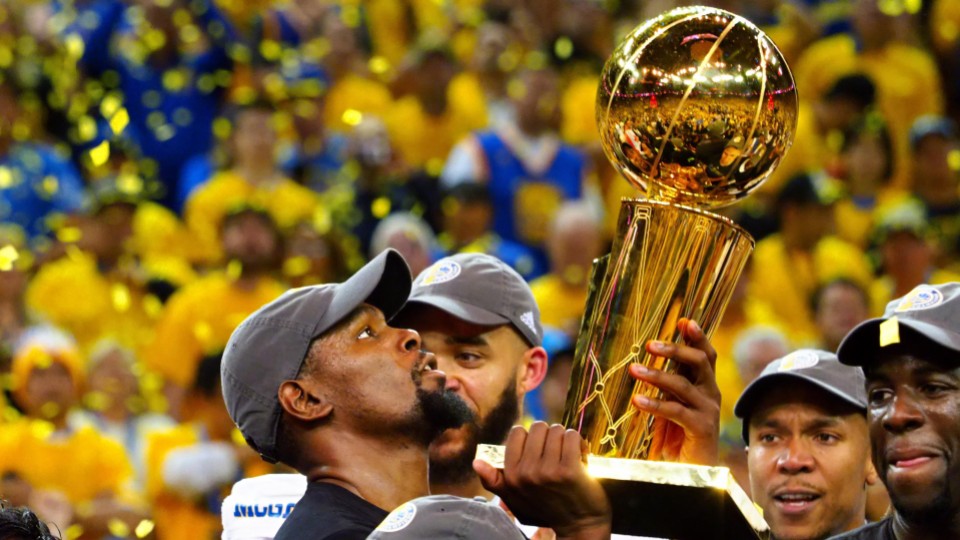 With the Golden State Warriors covering the number on a regular basis during the just concluded NBA postseason, sportsbooks took it on the chin.
Sportsbooks were slam dunked by the NBA during the playoffs this year. In Nevada, sportsbook registered a $4.4 million loss on just basketball during May. It is the largest loss for one month on basketball for the books. The next biggest lost was $3.5 million back in April of 1997.
There is no official number for offshore online sportsbooks, but rest assured the odds are those books were dealt a similar blow in basketball during May.
Overall, sportsbooks won over $2.9 million for May thanks to Major League Baseball. The books were able to win $6.6 million during May on baseball, an increase of almost 190% compared to May of last year.
A number of sportsbooks across Nevada and online were grateful for baseball being able to offset the huge losses from basketball.
However, before feeling too bad for the sportsbooks and their losses in basketball for May, remember May marked the 46th straight month that sportsbooks ended the month overall in the black.
However, bettors were able to hit sportsbooks hard during the NBA postseason, which saw the favorites overwhelmingly dominate.
There were just four upsets during May, as the favorites were 25-4 straight up and covered an impressive 18 of the 29 or nearly 65%.
In 20 of those 29 games the OVER cashed in the point total. Public bettors are known to bet on the favorite and the OVER, which caused such a big loss on basketball for books during May.
Sportsbooks took it on the chin with parlay cards as well during May.
One sportsbooks during mid-May lost close to six figures in a week long stretch after going 0-6 on playoff games in the NBA.
Public money was most of it, as sharp money likes the dogs and the UNDER due to the playoffs usually being a more defensive minded strategy for teams. However, public bettors love chalk and OVER and it cost the books in May.