Sportsbooks: Marvin Bagley III Makes Duke Favorite for National Title
August 16, 2017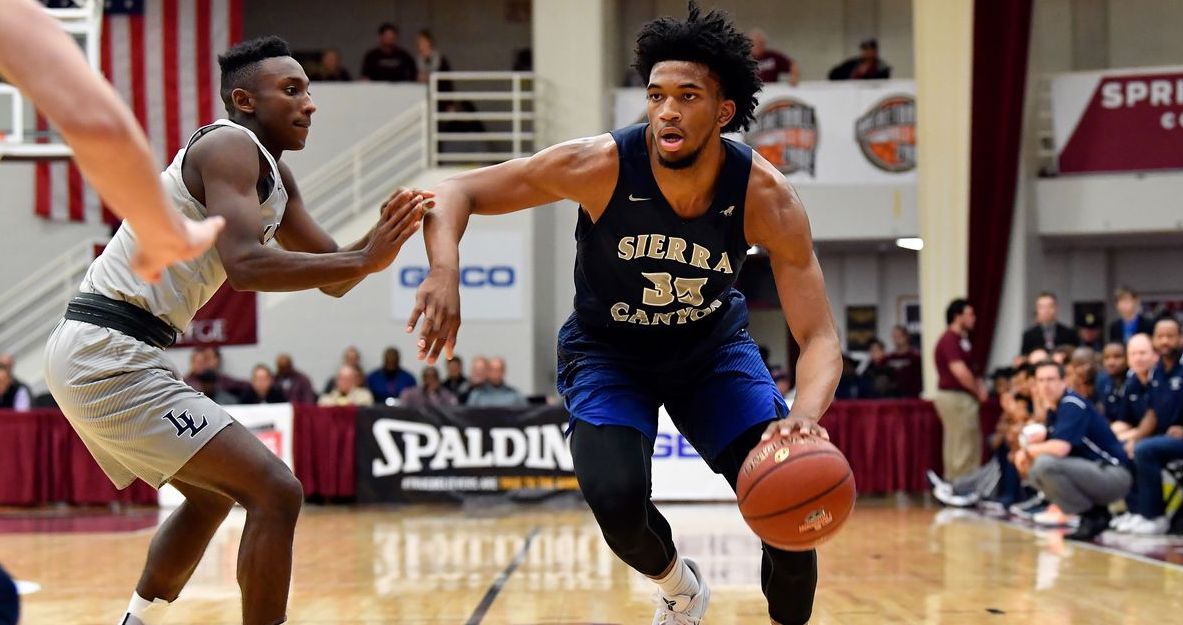 Marvin Bagley III a top rated college basketball recruit announced this week that he would play this season for the Duke Blue Devils. His eligibility must still be given the green light from officials at the NCAA and he cannot receive that until his final transcripts from high school are submitted.
When odds for the 2017-18 college basketball national champion were released Duke was 10 to 1 to win, but those odds have been reduced to between 4 to 1 and 6 to 1, depending upon the sportsbooks.
Duke was near the top or tied for the best odds with Kentucky on other sportsbooks, but with the announcement made by Bagley III, Duke now is the sole favorite with Kentucky sitting at 8 to 1.
Bagley III is expected to go No. 1 overall in the 2018 NBA draft if he plays a season with Duke, while many said if he had been in this year's draft he would have gone No. 1 as well.
Bagley will join a Duke team that is already loaded with a new freshmen players that include Trevon Duval the top point guard overall, Gary Trent Jr. the best shooting guard to be recruited and one of the top power forward recruits Wendell Carter.
Add in returning senior guard Grayson Allen who was second-team All-American last season and the starting five for Duke could be the best of any in the country.
This is the third time over the past four years that Duke will begin the season with the top recruiting class.
In 2015, the Blue Devils were the national champions led by Jahlil Okafor and Tyus Jones. Last season, they lost in the round of 32, despite being the favorites when the tournament began and in 2016 were eliminated during the Sweet Sixteen.
Being the favorites during the preseason to win the national title is nothing out of the ordinary for head coach Mike Krzyzewski.
Other teams are also on the move. Missouri's odds were lowered from 300 to 1 to 40 to 1 after it was announced Michael Porter would attend the school.
The top contenders after Duke as of Monday were Kentucky at 8 to 1, Michigan State at 10 to 1, Arizona at 12 to 1 and Kansas at 12 to 1.