Sportsbooks Release Odds for Making NFL Playoffs
July 17, 2017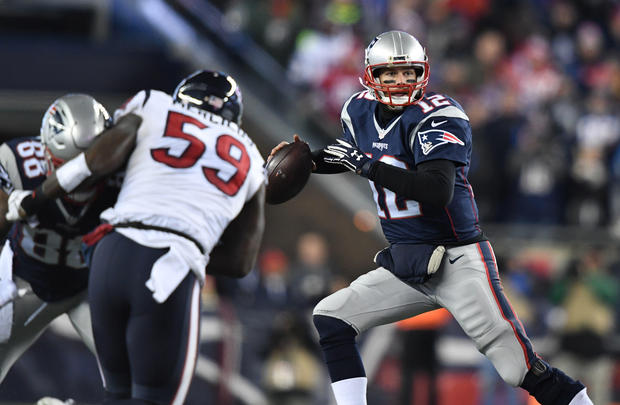 The 2017 NFL regular season will begin in less than two months, with the opening kickoff on September 7. While summer is in full swing, sports bettors are longing for the start of the NFL football season.
Odds makers continue to churn out a load of different betting odds as the season approaches from what team will win each division to what teams will play in the Super Bowl next February.
The most recently released set of odds by sportsbooks is the odds for each of the NFL teams to make the postseason.
At the top of the list, to no one's surprise unless you know nothing about football, are the New England Patriots with odds of -3000 to reach the postseason.
New England has played in the NFL postseason eight straight seasons and in 13 of the past 14. The defending Super Bowl champions have added several players to their roster during this past offseason.
There is no lock in any professional sports but the Patriots are as close to being a lock that exists in sports betting across in any sport.
The only other team capable of possibility reaching the playoffs in the AFC East with New England is Miami. The Patriots also have two strong backups at quarterback in case Tom Brady was to go down injured.
Following the Patriots on the list with the next shortest odds are the Seattle Seahawks with odds of -600. Seattle has appeared in five straight postseasons and plays in a weakened division with teams such as the Los Angeles Rams and San Francisco 49ers.
The biggest competition for the Seahawks will be the Arizona Cardinals, who were a disappointment last season but should return to form this season. However, quarterback Carson Palmer is not getting any younger and there have been signs of decline in his game.
When it comes to long shots making the NFL playoffs the two top teams in that category are the Cleveland Browns and New York Jets both at +2000 to make the postseason. Both teams will have very little success this season and offer little value even with such high odds.
One team offering good value at +350 is the aforementioned Miami Dolphins. The Dolphins are holders of the longest odds of any team that made the playoffs last season and look to improve on last season with signal caller Ryan Tannehill returning from an injury.