Study: Legalized Betting Will Produce More Viewers
September 30, 2016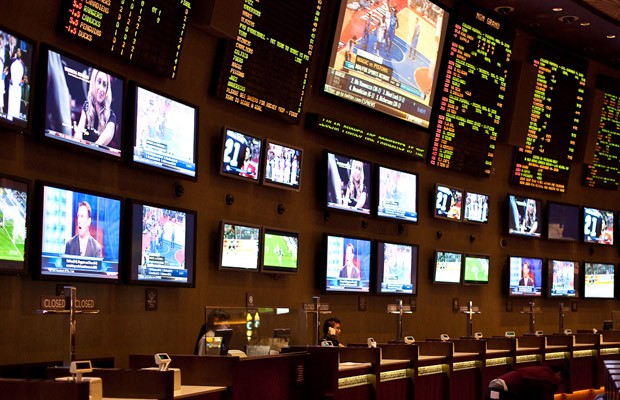 The 2016 NFL regular season and the 2016 college football regular season are both well underway. That means bettors are busy reviewing stats, trends, point spreads, injury reports and head-to-head analysis as they try to find a winner.
The American Gaming Association recently promoted a study where it commissioned Nielsen to show that big cable networks in the U.S. should support its effort to have sports gambling legalized in the U.S.
Nielsen for this study surveyed 1,500 adults in the U.S., of whom 500 were NFL pre-qualified bettors. The report's data showed that adults who wager on NFL games watched 19 more games during the 2015 NFL season than did adults who did not bet.
The report also said that bettors represent only 25% of the NFL overall audience, but watch close to 50% of all the game minutes for NFL regular season games.
The association concluded from the data compiled by Nielsen that if sports betting is legalized, the amount of sports viewers for regular season NFL games would increase to 57 million from its current 40 million or equal to 36% of the overall NFL audience.
Those bettors in addition to watching the games would be more engaged. Beyond the NFL is NCAA basketball. Those who visited a fantasy site, app or March Madness bracket during March of 2015 watched on average over 20% more of the tournament games than people who did not.
Sixty-five percent of sports viewers interviewed for the report said they would be more apt to talk about a particular game across social media if they had bet on the game. That said sports betting supporters could attract more viewers to watch the game.
The ongoing debate related to U.S. legalized sports betting has increased over the past few years. Just this week, former NBA commissioner David Stern, was an AGA featured speaker at its Global Gaming Expo.
He discussed what the benefits were of legalized sports betting and the way in which it would protect the integrity of sports.
Stern spoke of the future of legalized sports betting and the impact it would have on professional sports.
The former NBA commissioner believes the best way to protect the integrity of all sport is regulating sports betting.